When documents fail to import into Casedo, whether it's importing single documents, in batches, or in email attachments, Casedo will notify you. This is particularly useful when importing multiple documents.
Here's the notice you'll get: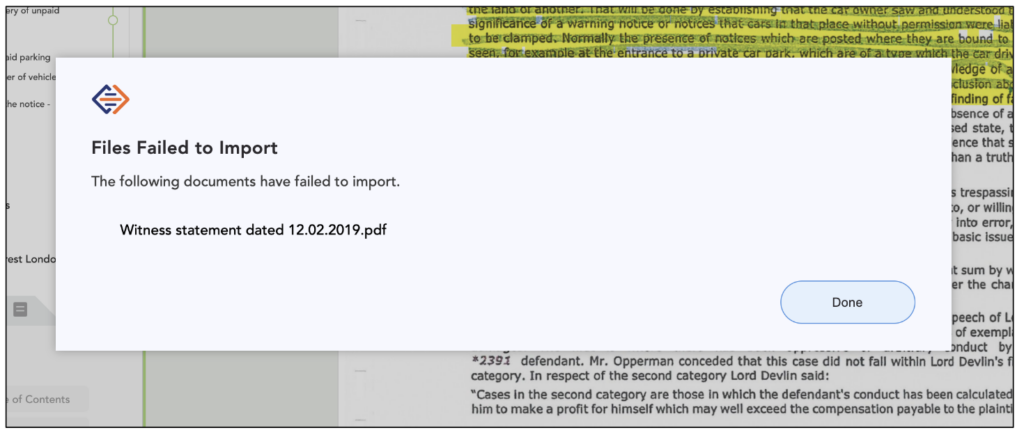 NB If a PDF won't import in Casedo, try printing it to PDF and then try again, you can find the steps to do this HERE.
NB (again!) The only way at Casedo that we can keep improving the import feature is by working with documents that won't import, then we can update Casedo and fix the issue. So, if you have a PDF that won't import, we'd very much like a copy! You can send it to us at support@casedo.com.