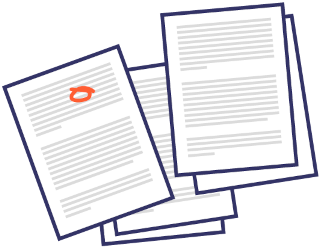 Understand your brief
Gather, organise, and understand your client's problem faster than ever.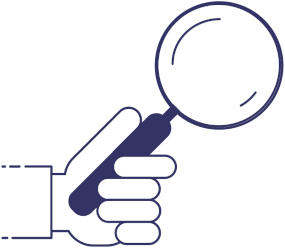 Analyse a problem
Marshal complex and interconnected source materials to reach accurate conclusions.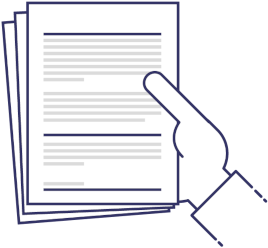 Research your essay
Move swiftly and effortlessly through the information relevant to what you need to say.
"I have only been using Casedo for a few days but it has already transformed the way I work. An outstanding piece of software and incredibly easy to use."
Ed Levey KC, Fountain Court
Get 17% off when you buy an annual subscription
---
£10.42
(+VAT) per user / month
when purchased annually
---
---
Use across multiple devices
---
Free training and online support
---
---
---
---
Use across multiple devices
---
Free training and online support
---
"Casedo is excellent software and makes documents very easy to deal with."
Rory Mullan KC, Old Square Tax Chambers
Make sense of your documents in minutes
Bring all documents relating to a single matter into a Casedo workspace to organise, mark up and share as if they were a single document. Add documents and reorganise at will. Close and open the Casedo casefile with a single click, picking up where you left off has never been easier.
The Casedo four-step plan
Once you've installed Casedo, hit the ground running with our four step plan & you'll transform the way you work.
1. Create a Casedo casefile for every new piece of work
Whether it's law, academic research or a project, everytime you start a discreet piece of work, create a new Casedo casefile for it.
2. Read everything in Casedo
As new relevant documents are received, add them to the Casedo casefile immediately, and read them in Casedo.
3. Mark up your documents as you read
As you read add comments, highlights, bookmarks and two-way links to the documents. Have you ever wished you could add comments to emails? You can in Casedo.
4. Organise and rename as you go
As more documents are adding to your Casedo casefile, rename & organise them as you add them. That way you'll always know where you are with your papers.
Ready to get on top of your papers?
Sign Up Now
Casedo Case Studies: find out how Casedo is transforming work
"Casedo makes a profound difference to working on long-running, document-heavy litigation. Open your Casedo file and you have all of your previous analysis at your fingertips plus the flexibility to add, remove and rearrange documents and notes easily as the litigation develops.
I wouldn't want to be without it on any case."
Charlotte Beynon, Barrister, Serle Court Chambers