Export individual files and folders from the Index or Desk Space by using the right-click or context menu.
1. Right-click on the file or folder you want to export.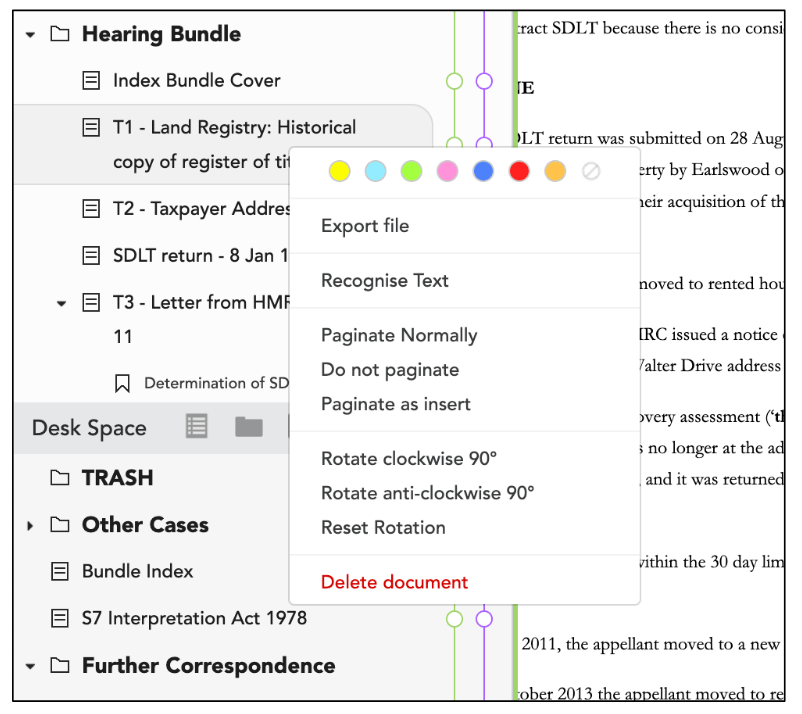 2. Select 'Export file' or 'Export folder'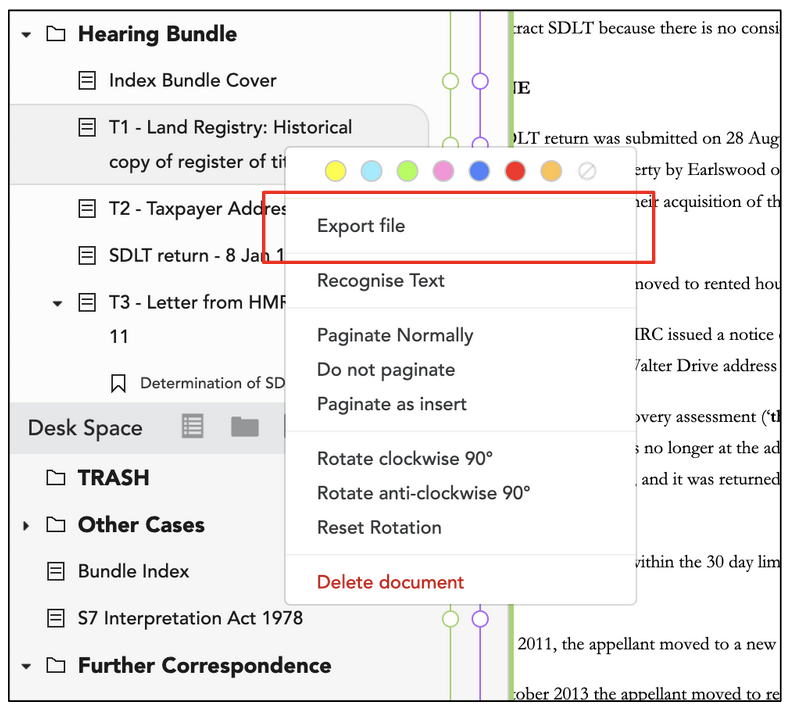 3. Select the annotations you wish to include with the PDF and click on 'Export'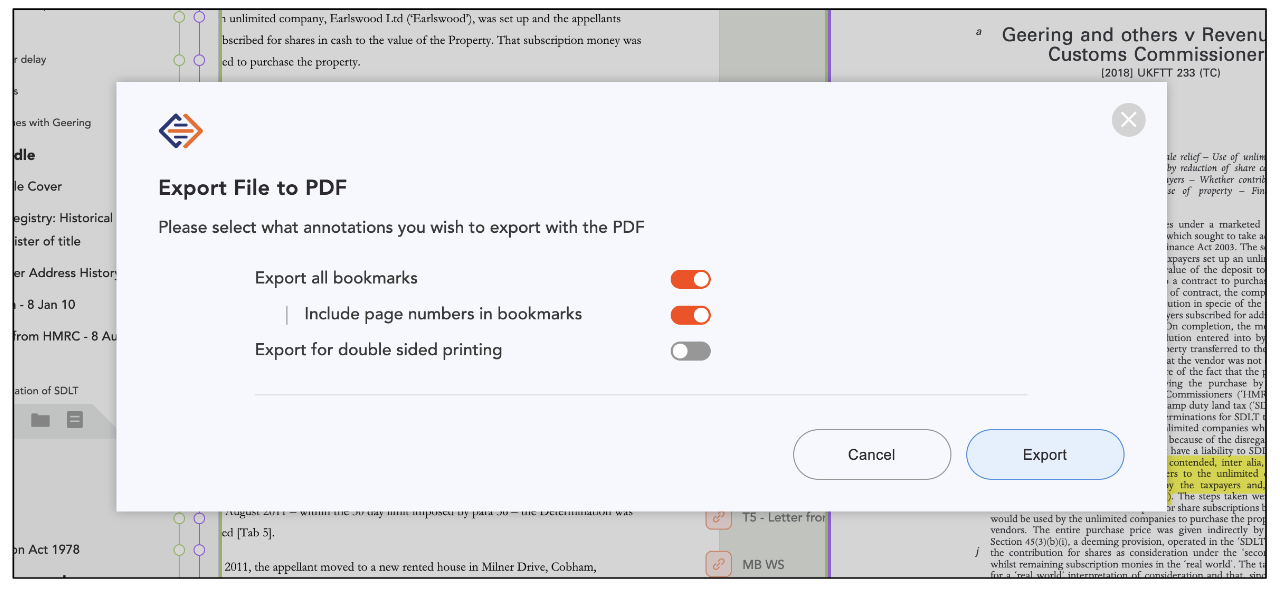 Note that any pagination you have on the pages will also be printed unless you toggle pagination to 'off'.
For other export-related support articles, click HERE.