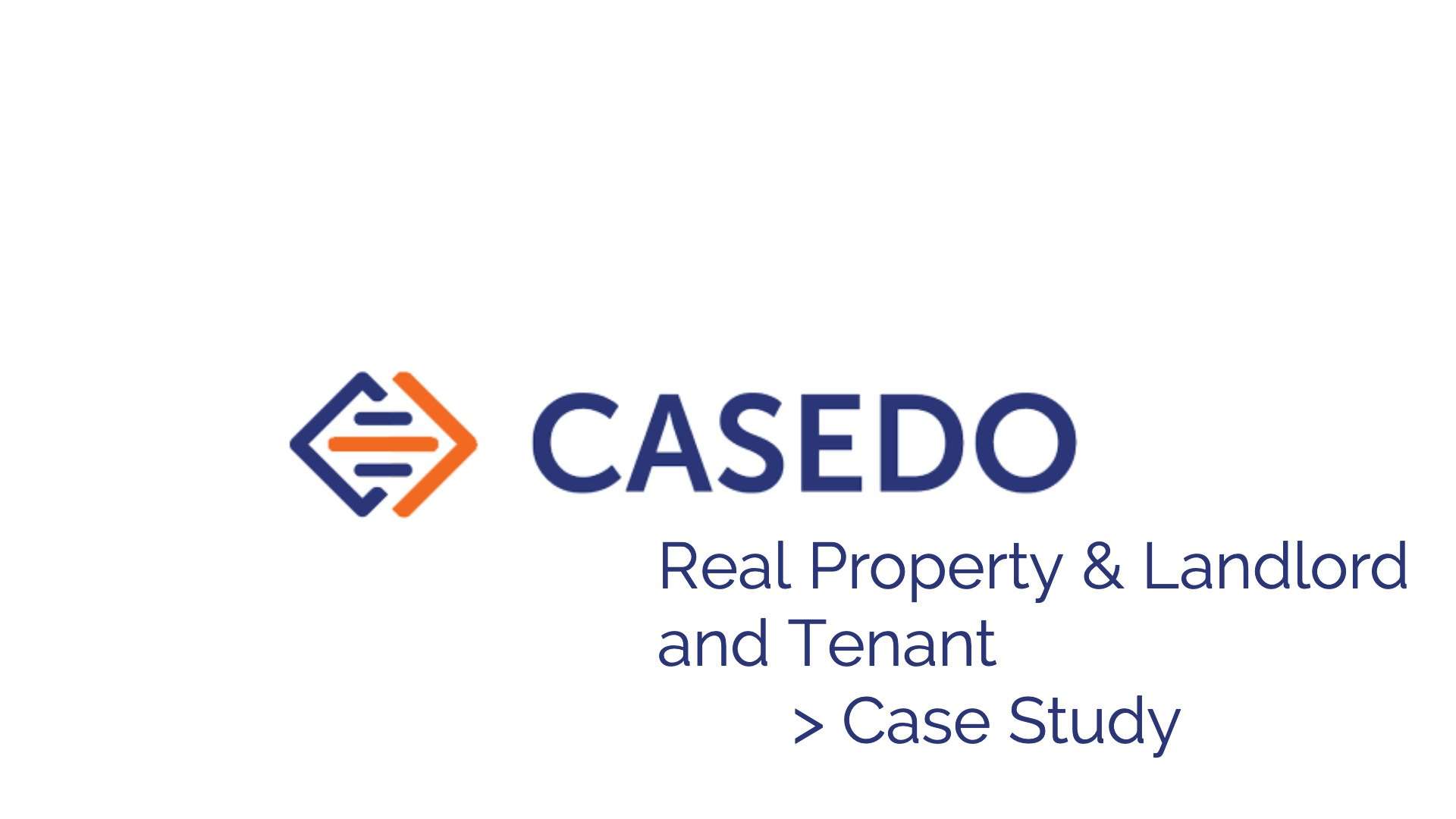 Casedo Case Study: ‌Real Property & Landlord and Tenant law
In the next part of our case study series, Fern Schofield, a Real Property & Landlord and Tenant law barrister, explains how Casedo has helped shape her practice. You can open and download a PDF copy of the Case Study HERE.
‌FERN SCHOFIELD – LANDLORD & TENANT BARRISTER
‌I previously did all of my work on paper. It was a struggle to keep track of various individual documents that aren't part of the bundle. Each of those has to be open in a separate document, which was less convenient.
‌I use Casedo for the majority of my work, including working on papers for written advice and for hearings (both physical and remote).
‌
I find it easy to add and organise new papers as different documents come in over time – doing it electronically and labelling everything in Casedo means all my electronic bundles are tidy for when I return to them.
‌
The ease of renaming and re-ordering documents I find useful for sorting out sets of electronic papers which come in poorly organised – I save everything into a folder, put it all in a new case, and then go through and arrange everything in a way that makes sense. I have tried doing this in more traditional PDF software like Adobe, but find Casedo is far superior for this kind of wholesale reorganisation.
‌
The side-by-side viewing panes are useful for all sorts of things, but particularly for my practice, it's useful for comparing maps and plans. I also like to use it to check I have all of the relevant enclosures to my instructions – I open the instructions in one pane and check the enclosures in the other.
‌
The links feature is useful for clauses in leases which cross-refer to other schedules or plans. I also use them for solicitors' correspondence which refers to numbered points in previous letters.
‌
Having everything in one Casedo file means I don't have to look through lots of different files to work out if I have a particular document – I know that everything is in Casedo because I put it there when it comes in.
‌
It is also very useful to be able to export everything as one clean bookmarked PDF if I have to give papers to a colleague.
Fern Schofield is a junior barrister at Falcon Chambers, specialising in all areas of property and landlord and tenant law. She has particular expertise in telecoms law and has appeared as junior counsel, led by Wayne Clark, in the first case under the New Code to be heard in the Court of Appeal.