One of the exciting features of using Casedo is the single click Table of Contents (TOC). Through TOC, Casedo supports the ability to show a variety of annotations and lists of documents organised under relevant headings. For instructions on how to add a Table of Contents to your Casedo Index see this support article.
Another exciting addition to TOC feature, links are automatically added to the list items, and you can now very simply add your Casefile annotations to the TOC, making it very easy to navigate to the areas of the document you need.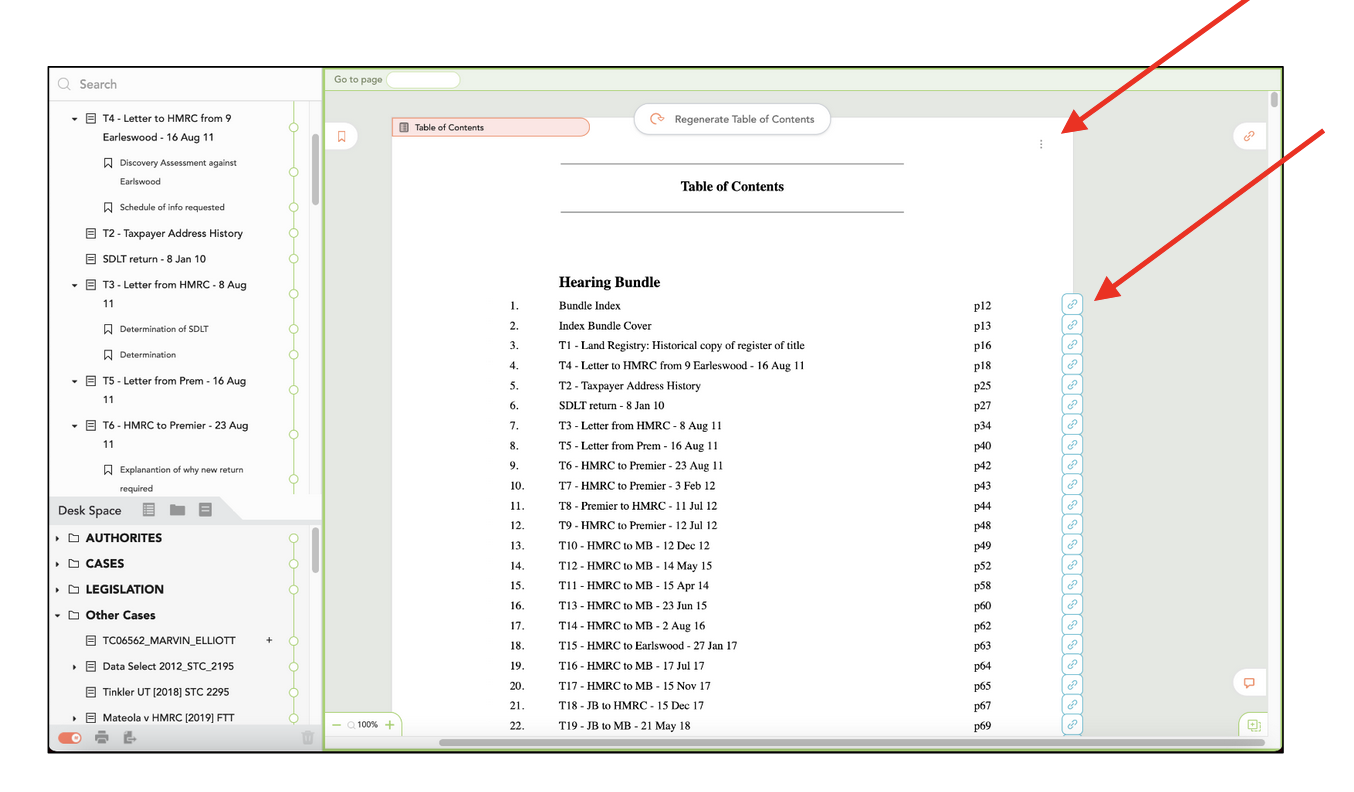 Adding annotations to the Table of Contents
When you first create a TOC, you will notice that, when compared to previous versions of Casedo, there are now three small dots on the top right of the TOC. Clicking this will reveal the new custom options. You will also notice that each entry in the TOC has now been linked to its entry in the bundle. Simply double click the link and it will take you to the relevant place in the bundle.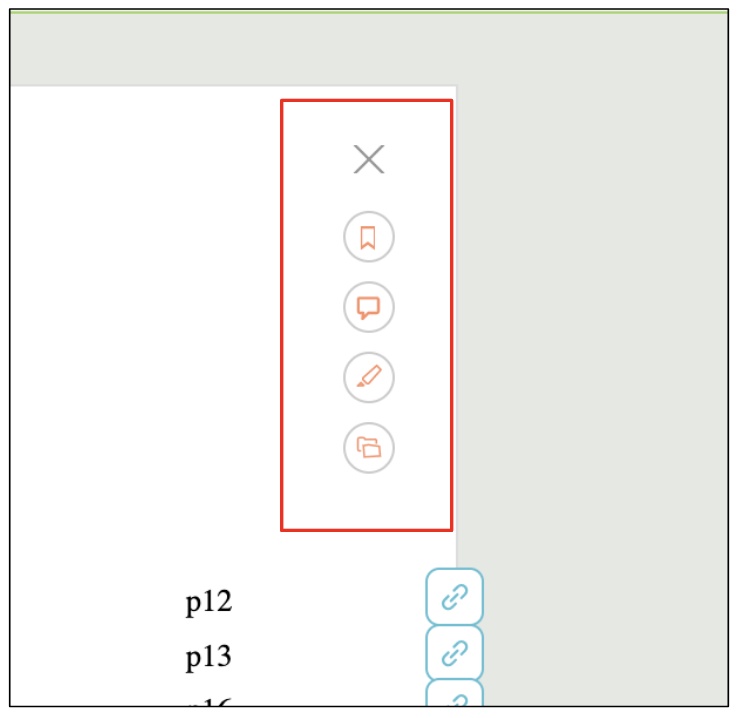 Clicking on the three dots reveals the four options which can be selected in any combination. From the top they are
show bookmarks
show comments
show highlights
show subfolders
Clicking on the bookmark icon will show all bookmarks in the TOC.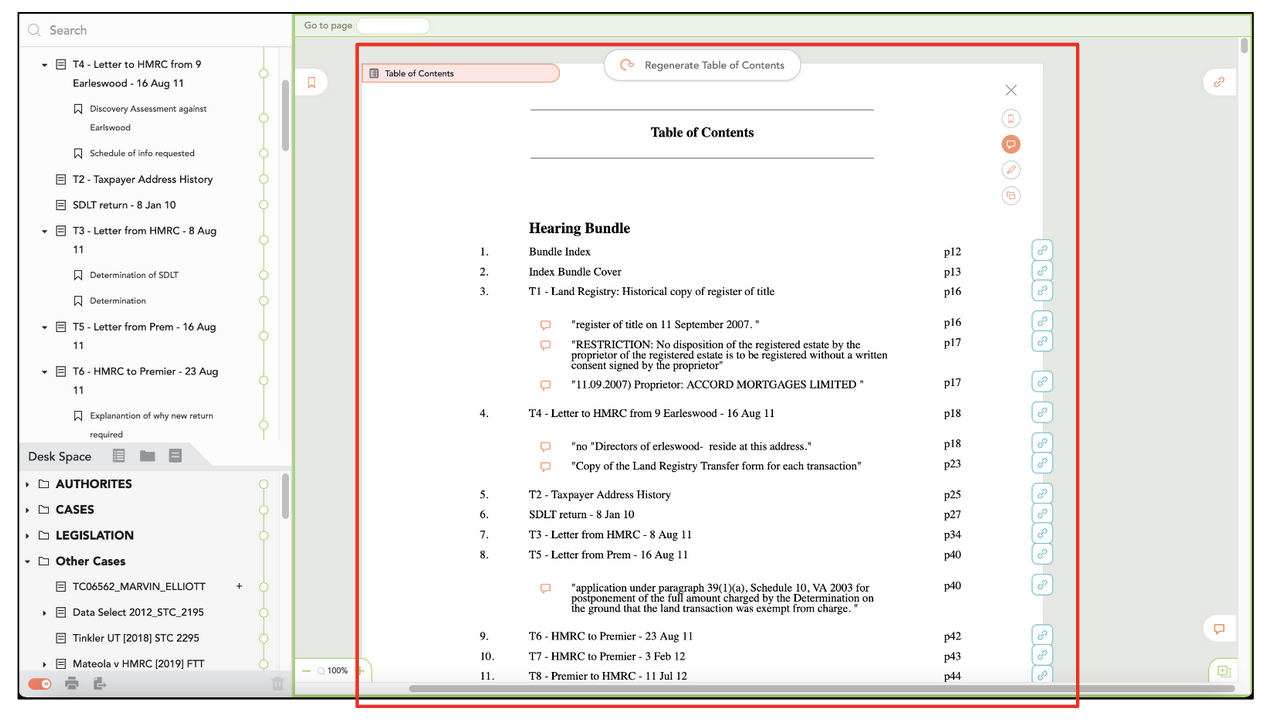 Clicking on the comments icon will show all comments in the TOC.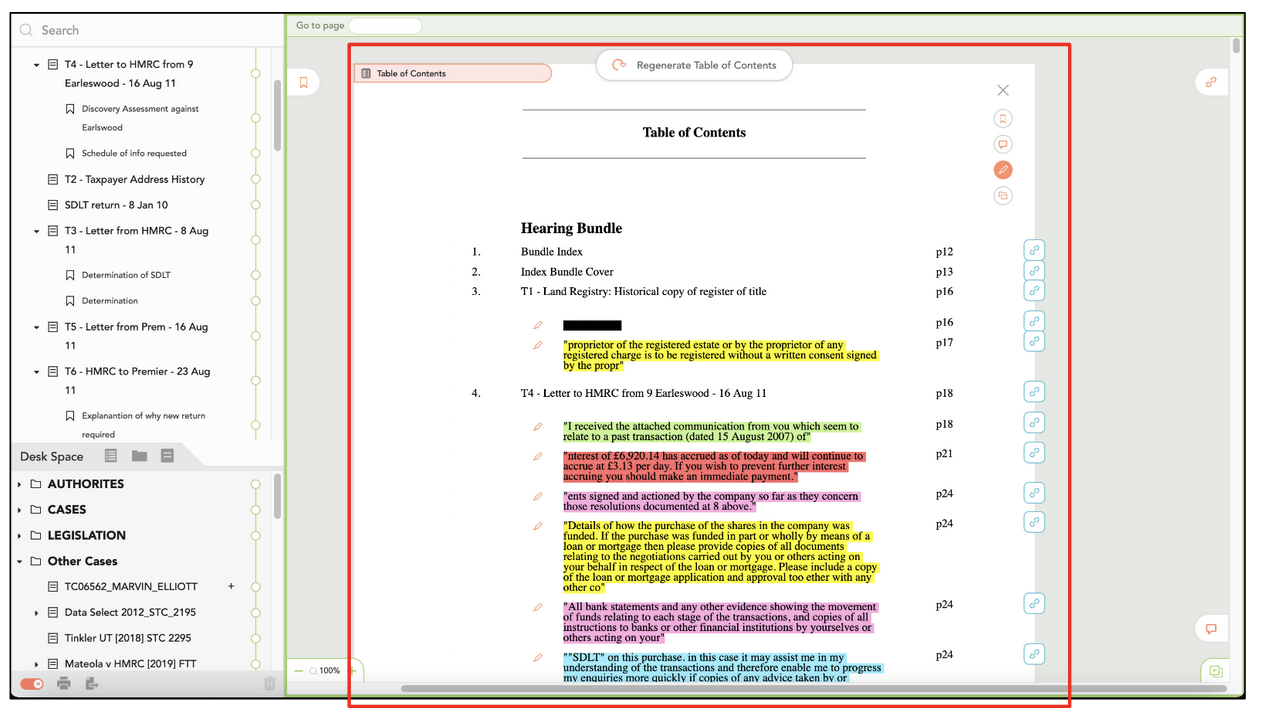 Clicking on the highlights icon will show all highlights in the TOC.
Clicking on the subfolder icon will show all subfolders in the TOC.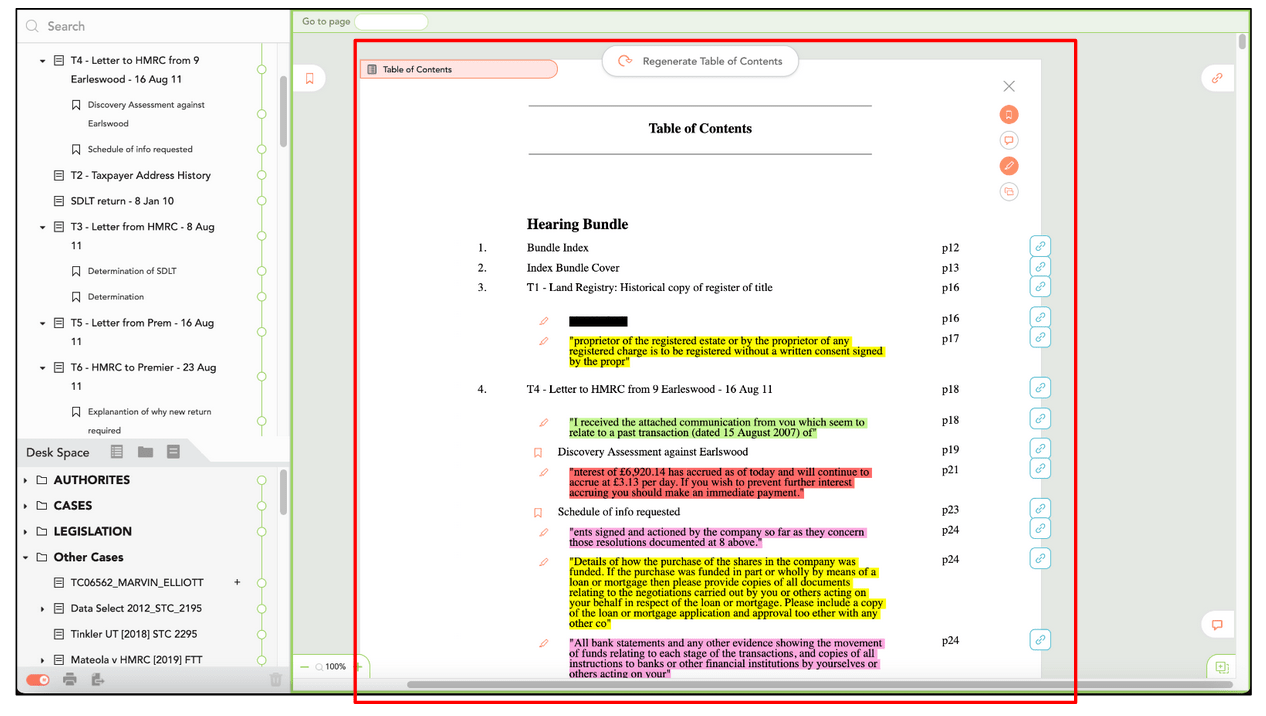 It is possible to select more than one of the options.
N.B. If before exporting your bundle you created a TOC, then the TOC items will be automatically hyperlinked in the exported PDF. You can then click on the TOC items and it will take you to the relevant page in the PDF.  
BACKWARD COMPATIBILITY – there are two issues to note when using the Table of Contents feature in Casefiles made in earlier versions of Casedo.
1. If a Table of Contents is generated in v1.4 in a Casefile whose highlighting was created in a version preceding v1.4, the Table of Contents will not show the highlights correctly, they will have to but deselected and highlighted again. This is due to a new way that Casedo handles highlights in order to make the feature work.
2. Any Table of Contents created in v1.3 will have to be deleted and remade in v1.4 in order for the new features to work.