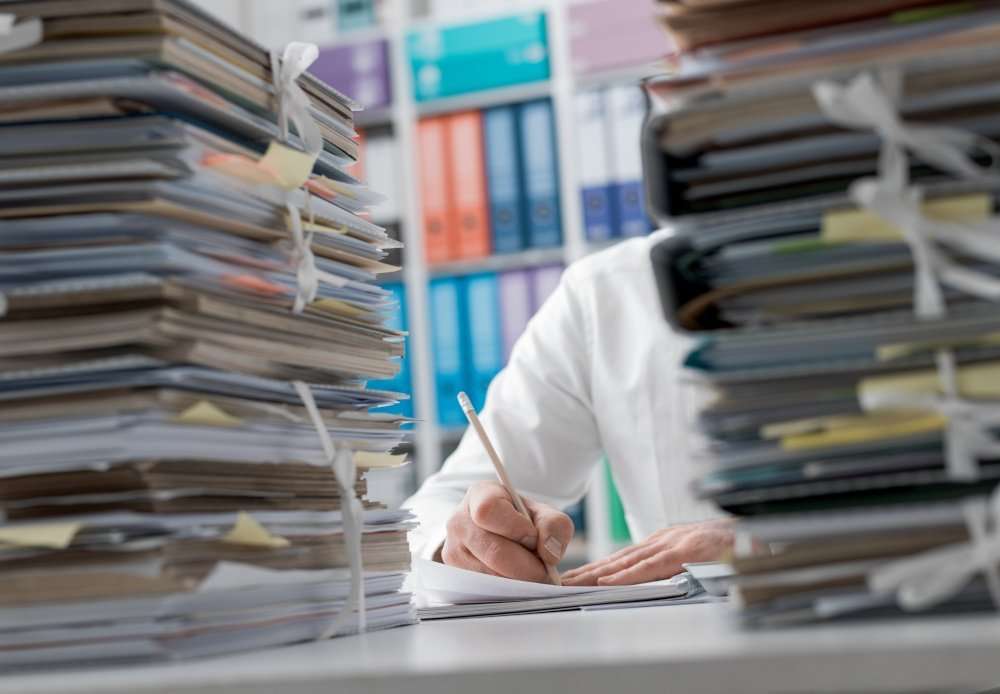 What's stopping you from being a better lawyer?
In the lawyer's ideal world, monthly billing and work-in-progress targets are always on track, deadlines are never missed, while senior partners and clients alike are singing your praises. And to top it all off, you even have time to enjoy life outside of the office. What's stopping you from being a better lawyer?
But as we all know, life at the legal coalface can feel very different. Competing priorities, a frantic workplace culture, that nagging feeling of getting nowhere fast with your caseload: too often, these can all combine to stop you working as effectively as you would like. So what exactly is stopping you reaching your full potential and being the better lawyer you know you can be? To help you change your working practices for the better, here are some of the key areas legal professionals should focus on.
Wellbeing: dealing with work stress
The ideal legal workplace should be a place where you thrive — not merely survive. But despite the initiatives over recent years to tackle issues surrounding wellbeing across the legal profession, it remains a problem for many. One recent poll of UK workers suggested that lawyers are the second most stressed professionals in the country. (1)

Impossible targets, an ever-expanding caseload, insufficient support from management, unrealistic client demands, a culture of long hours and internal competitiveness: these are some of the most common causes of work stress for lawyers.

If any of these sound familiar, the most important thing to remember is that you are not alone. And of course, tackling the causes of stress early can prevent them from getting out of control. Organisations such as Lawcare and Wellbeing at the Bar are also very useful sources of information and support.



Collaboration

"This is my client. These are my files."
Collaboration, historically, has been resisted in the legal profession. Because of the nature of caseload management and client relationships, it's almost inevitable that you will develop a strong sense of ownership over your work. But sometimes, this sense of ownership can go too far: especially when lawyers mistakenly believe that seeking additional input is a sign of weakness. Being a better lawyer does not mean not working with others.
A strong work culture encourages collaboration; something that's as true of the legal profession as anywhere else. When a crisis arises, this attitude encourages everyone to pitch in to help resolve it as effectively and efficiently as possible. More generally, a fresh perspective can sometimes be what's needed to move a case along. One of your colleagues down the corridor might just have the precedent you are missing — or the name of exactly the right expert witness your case needs.

There are a number of ways to enable collaboration within a firm or chambers. It could be as simple as actively encouraging an open door policy. Alternatively, you might want to introduce a more structured mechanism for collaboration. For instance, round-table meetings once or twice a week, where fee earners are encouraged to talk through their problem cases and share ideas, or introducing collaboration software so that working together on cases is made simpler. This group-focused approach can enable you to resolve problems more efficiently, thereby boosting productivity.



Time management

You have a particularly tricky statement to draft. To get it right, you fully intend to devote a big chunk of your afternoon to the task. But then things start to go slightly awry: the attachments you need are scattered across various folders — so everything looks set to take longer than you anticipated. Next comes a flurry of urgent-sounding notifications in the corner of your screen that you feel the need to read and respond to. Finally, a longstanding client scheduled to see you tomorrow morning telephones. They want to see whether you could possibly fit them in later today instead.


We all have days when what you actually achieve looks very different to what you expected. If it happens frequently, this absence of adequate time management can seriously impair your productivity.

Breaking off from one matter to another, and then going back again, can be incredibly inefficient. This is especially true where the tasks involved are relatively complex and require a certain amount of recapping each time you open the file. In fact, research indicates that it takes an average of 23 minutes to resume work after being interrupted by an unrelated task.(2) It can also so easily increase the scope for procrastination. After all, with a busy caseload, there is always something to conveniently divert you from a difficult or unpleasant task — but only if you allow it to.

Effective time management demands prioritisation, along with setting realistic estimates for how long individual tasks will take. Set yourself a daily task list; one that allows a certain leeway for unforeseen events – and make sure you stick to it. Always remember: to retain control of your caseload, the starting point involves gaining control of your diary.

Read more: 7 productivity tips for lawyers to improve efficiency



Automation and technology: resistance to change

Thanks to developments such as digital case management and e-filing, the legal profession has gone some way in shedding its traditional, rather anti-tech image. That said, firms and individual lawyers can still harbour resistance to change, potentially stopping them from reaching their full potential. Not least because, when dealing with sensitive information, some technology could leave you at risk of a cyber-attack.

But what practical bottlenecks are you still struggling with? Could technology offer you a way to solve them? As one notable example, it's so easy to waste time on searching for and sifting through scattered documents, instead of actually reviewing them. A digitisation solution could be just what's needed to free up your time for more valuable (and billable) tasks, that will lead to you being a better lawyer.

For further advice on the risks currently encountered in the legal sector, along with hints and tips on improving your business processes, be sure to explore our Insights Hub.
References
Walters, M. (2019). Lawyers are second most stressed professionals, research claims. [online] Law Gazette. Available at: https://www.lawgazette.co.uk/law/lawyers-are-second-most-stressed-professionals-research-claims/5069915.article
Pattison, K. (2008). Worker, Interrupted: The Cost of Task Switching. [online] Fast Company. Available at: https://www.fastcompany.com/944128/worker-interrupted-cost-task-switching
UPDATED: 2022.11.08