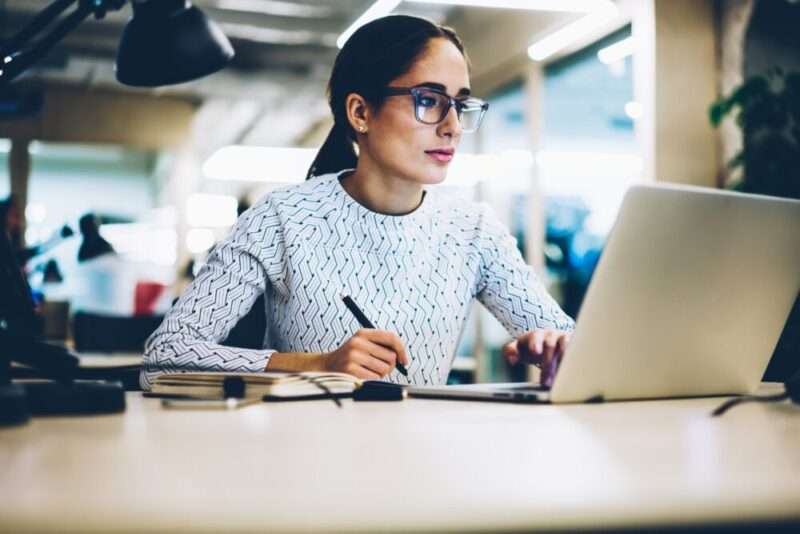 How to use Casedo as a legal case management system
It's one of the biggest challenges of legal case management: making sense of multiple documents and being able to mark them up when needed, while also keeping the casefile tightly organised. Designed by lawyers for lawyers, Casedo enables you to stay on top of even the most complex case bundles.
Here's a closer look at how Casedo can be put to work and used as a digital case management tool, helping you make workflows more efficient and keeping you in control of your caseload, not to mention making you a more productive lawyer.
Case management essentials: how Casedo can help
A case management system provides a single location for dealing with all aspects of your caseload. Casedo gives you this ability, bringing all documents together in a digital hub, to provide a single, up-to-date view of each case.
But Casedo also goes several steps further. For a start, lawyers on the ground often need the ability to actually work with the documents within a case file; to flag up, and manipulate key passages, and to make notes where necessary. Life as a lawyer can also become a lot less stressful and more productive if you can get hold of exactly the document, page or passage you're looking for, right when you need it.
Here's how Casedo assists with each of these key elements of case management:
Staying organised
For each matter, the user creates a Casedo file. This provides a repository for importing all information relating to the file, including communications, attendance notes, case documents and items of research.
The platform features an easy to use drag-and-drop system for organising your documents into folders. This gives you lots of flexibility in how to structure your casefile, based on your personal preferences and the nature of the case. It also makes it easy to add further documents and tweak the casefile layout as the matter progresses.
The bigger the bundle, the harder it can be to manage. Casedo's method for organising documents ensures that you maintain a clear, single view of your case at all times.
Document mark-up
Digitising your files brings multiple benefits for case management. It reduces the risk of important documents going astray, it makes remote working easier, and it means less time wasted on multiple trips to the filing cabinet.
But when it comes to document mark-up, many lawyers still find it easier to have physical files in front of them. It's common to see working binders liberally scattered with post-its, with passages of text highlighted, and lots of notes in the margins. With many case management software systems, it's hard to replicate this.
Casedo is different. Using it, you can highlight important text, insert bookmarks to break documents into sections, and leave comments. You can also cross-reference these notes and highlights. This helps take traditional document mark-up to the next level: rather than just having a series of observations and highlights, you can link them together for more joined-up analysis.
Navigation and search
Case management software generally allows you to locate individual documents, quickly and simply. But again, Casedo goes further.
Let's say you have a bundle that includes a large number of witness statements. As part of your pre-trial prep, you want to analyse and compare what witnesses have stated about a particular issue. You can use Casedo's universal search function to find specific words and phrases across all of your documents with ease. This ability to actually drill down into the documents means less time flipping through binders and more time for preparation.
It's worth noting that in order to be able to search for information within a document, your case management system has to be able to read it. The problem is that many documents (e.g. case law summaries, copy bank statements and technical information annexed to expert evidence) exist in pdf format, making them unreadable by case management systems. Casedo is unique in that it features Optical Character Recognition (OCR) technology, making unreadable pdfs readable, searchable and capable of editing.
As well as the text search capability, Casedo's bookmarking function enables you to create a handy at-a-glance index of key case issues. The links function adds a further dimension here, allowing you to connect multiple points across your file.
Benefits
Most case management software lets you bring together multiple documents. But thanks to a combination of search, bookmarking, highlights and links, Casedo is designed to help you join the dots and make better sense of the entire case.
This practical, 'analysis-friendly' approach to case management can be especially useful for lawyers who need to get to grips with a complex matter quickly, whether it's a brief delivered to counsel, or the solicitor who wants to collaborate with another fee earner within the firm on a specific task.
You can also use Casedo alongside your existing methods of file storage and case management. When you need to create a trial bundle, for instance, you can create a case file within Casedo, drag and drop your pleadings, evidence and authorities from other locations, and pagination is handled automatically.
Finally, having a single casefile for each matter that's easy to organise and reorganise is certainly useful when the case is ongoing, but it can also be useful when the case is concluded. Because the entire matter exists in a single digital file, storage, archiving and (where needed) retrieval becomes much easier.
To discover more about case management best practice and efficient working, explore our Insights hub. For a closer look at how Casedo could benefit your practice, book a demo today.
References
Lawsociety.org.uk. (2019). Lawtech Adoption Research report – The Law Society. [online] Available at: https://www.lawsociety.org.uk/support-services/research-trends/lawtech-adoption-report/ [Accessed 4 Feb. 2020].
Smith, J. (2019). Why businesses need to go paperless now. [online] ITProPortal. Available at: https://www.itproportal.com/features/why-businesses-need-to-go-paperless-now/ [Accessed 4 Feb. 2020].
Noi, D. (2018). Do workers still waste time searching for information?. [online] Blog.xenit.eu. Available at: https://blog.xenit.eu/blog/do-workers-still-waste-time-searching-for-information [Accessed 4 Feb. 2020].