When you install Casedo on Windows, the .case files (with the form filename.case) should automatically be associated with Casedo. This means that you can open a casefile from within the Windows desktop environment and don't have to open up Casedo first.
However, sometimes this association fails to happen during the install process. Here's how to do it yourself.
1. Find any casefile
Just find a file that ends with .case
2. Right click on the file and select 'Open with'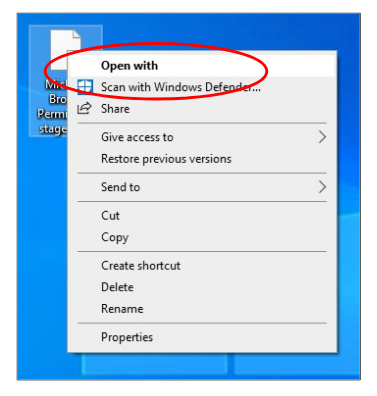 3. Select 'More apps'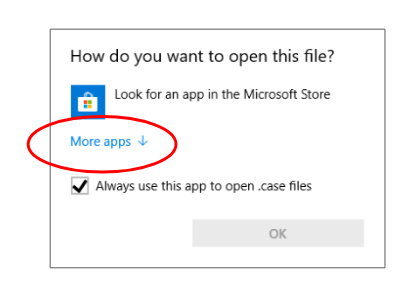 4. Scroll down the next windows and then select 'Look for another app on this PC'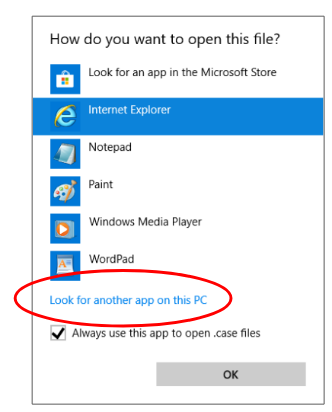 5. Go to Desktop to find the Casedo link and select it
Casedo puts and icon on the Desktop. So you need to navigate to Desktop, select Casedo and click open.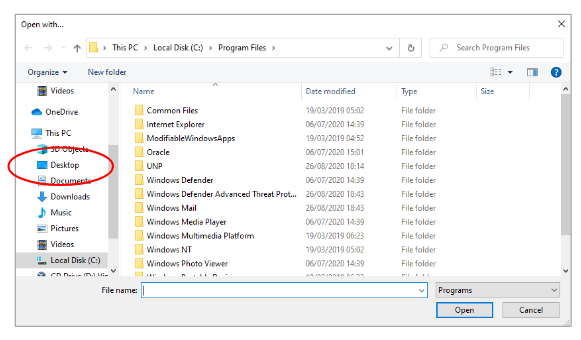 6. Casefiles are now associated with the Casedo application
Casedo will now open. Close it again and you'll see that all the casefiles (ending with .case) are shown with the Casedo icon. If you click on them in File Explorer or from the Desktop, they will open automatically in Casedo.