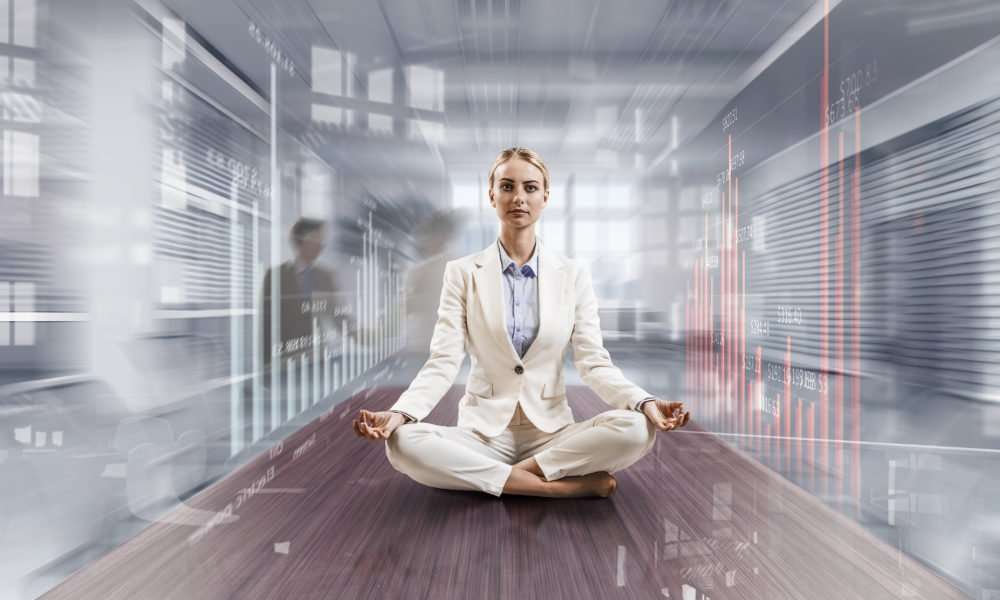 7 productivity tips for lawyers to improve efficiency
From the constant flow of queries, through to the client who telephones you with suggested changes to a court document just hours before it is due to be filed, life in a law firm can be anything but dull. But with such a demanding role many professionals are looking for ways to work better.
While it can be stimulating to have lots of things going on at once, getting through it all efficiently can be a major challenge. If you frequently feel like you are getting nowhere fast with your caseload, it's definitely worth putting scrutinising your workplace productivity. Here, we explain how focusing on productivity tips for lawyers that can help you to increase efficiency and ultimately improve your performance. We also outline seven workable improvements to adopt to help you boost productivity and reach your full potential.
Reasons for lawyers to improve productivity
When lawyers implement smarter ways to increase their productivity, everyone can benefit. This includes clients, the firm as a whole and, of course, the individual lawyers themselves.
Greater efficiency means increased profitability

This is especially the case with fixed-fee work. The nature of this charging model means that regardless of whether the task in hand takes half an hour or half a day, the amount you can bill for it remains the same.

Increasing productivity makes it possible to get through your workload more efficiently. This increases your capacity, enabling you to handle a greater volume of files — and ultimately boost your billing figures.



Increased efficiency can mean fewer errors

Missed limitation dates and other important deadlines are among the most common causes of lawyer negligence. Other causes of complaint include rushed, poorly drafted documents, failing to identify key issues (defective title in a lease, for instance) and failure to provide proper advice to clients.

There is much greater scope for error if you are snowed under with work; especially if you are constantly switching between files. Implementing ways to operate more efficiently and productively allows sufficient time to consider the major issues linked to individual files in more detail. This helps reduce the chances of important points being overlooked.



More time for clients

Streamlining routine tasks can give you more time for what's really important; especially when it comes to building and maintaining relationships with clients. Instead of trying to subtly usher clients out of the door, productive working practices can mean more time to devote to consultations. This might even include spotting opportunities for cross-selling additional services from across the firm.



7 Productivity Tips for Lawyers
1. Consider revising your office layout

Does your trainee solicitor have to trek down the corridor to see you each time they want to check something? Are your commercial leasing and property litigation departments at opposite ends of the building — even though they frequently work closely together?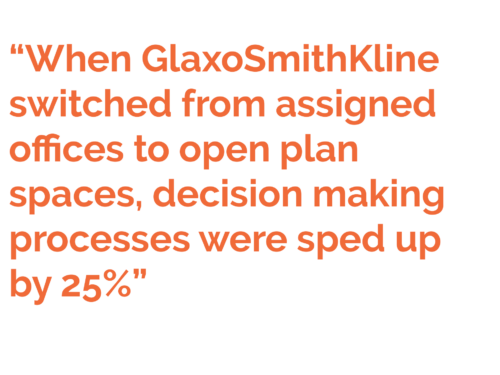 Consider carefully whether your existing office layout helps with productivity or if it is actually a barrier to efficient working. If you have teams of lawyers, paralegals and assistants all working together on the same matter (on class actions, for example), an open plan office might make for more efficient working. For instance, when GlaxoSmithKline made the switch from assigned offices to open plan spaces, decision making processes were sped up by 25%.(1) Open plan won't be suitable for every law firm, but it might be something to think about. If you're in private practice or a smaller law firm, one small change you can make to could be to consider natural lighting. Studies have shown that natural light has a positive impact on work performance. So something as simple as moving your desk near a window could increase your productivity.(2)



2. Split complex tasks into more manageable chunks

Let's say you have a long, complex job that you are not looking forward to tackling. Especially with a large caseload, procrastination becomes far too easy. It's always possible to find excuses to put off the big, tricky job in hand.

To become more productive and to break the 'force field' that can develop around difficult files, you first need to find the right motivation. Psychologists refer to it as Goal-Setting Theory: the concept of splitting tasks up into specific goals.(3) A series of bite-size tasks tend to be much easier to approach than a wide-ranging project. As such, greater use of mini-milestones could be just what's needed to improve your workflow.



3. Draw up a Kanban Board

Having a physical visualisation of your caseload workflow displayed prominently in the office can make it much easier to identify and then address the type of bottlenecks that can affect productivity. Examples might be gaps between reaching an impasse in pre-action negotiations and actually drafting proceedings, or undue delays in getting fee agreements or expert reports through.

All you need for this is a whiteboard, marker and post-it notes. Draw up columns for each main stage of case progression. Write the name of each case on a post-it note. As cases progress, move the post-it notes into the relevant columns. If too many are getting stuck in certain columns, these are the areas to focus on.



4. Establish set times for responding to communications

Productivity can suffer if you have to keep breaking off tasks to deal with incoming communications. That's why, for both emails and routine telephone calls, it's a good idea to set aside several blocks of about 30 minutes each to respond to messages.

You should find that it's a lot more efficient to respond to these messages in batches rather than sporadically. Also, if you spread these blocks of time throughout the day, it still means that you are responding promptly to incoming communications.



5. Manage your templates

From client care letters and contracts right through to pleadings, document templates are a must for any lawyer who wants to boost their productivity and increase efficiency.

Templates save you time by removing the need to re-enter the same text into multiple documents, reduce the scope for error on matters that demand standard wording, while still providing you with the flexibility to tailor the document to your client's specific circumstances.

Sometimes though, there can be so many templates in play within a law firm, searching for the right one can be something of a barrier to productivity in itself. To increase efficiency, make sure your templates are centrally stored, logically organised and named, and that out-of-date versions are removed. This helps ensure less time wasted on searching for documents — meaning more time on putting them to work.



6. Use digital case management

With a case management system, all your client information is kept on a single database. Most of these systems also feature automated document generation, helping you to reduce the time spent on routine caseload legwork, potentially freeing up time for more profitable tasks. You can read more about the benefits of this type of technology in our guide: How digital management systems improve efficiency.



7. Use organisational tools

Ever get that feeling that you are drowning in paperwork? Especially when there's a large bundle to contend with, half the battle of improved productivity involves finding a way to become better organised.

This is where Casedo can be especially valuable. With it, you can digitise all the documents linked to case into a single manageable file. From here, you can highlight and annotate your documents, or bookmark and create links between relevant pieces of information for ease of access, allowing you to form an overall view of your case. By unifying the elements that make up your case into a single workspace, Casedo saves you time and energy and allows you to focus on legal research, analysis and practice.

Reducing the amount of time it takes to do specific tasks will leave you more time to focus on your legal research and analysis — ultimately improving your output. Plus, managing your workload more efficiently can also help your stress levels, allowing you to be a better lawyer, and protect your health.

To find more information on how you can boost your productivity, as well as other problems affecting the industry, read the articles in our Insights section.
References
Silverman, R. and Sidel, R. (2012). Warming Up to the Officeless Office.. [online] The Wall Street Journal. Available at:https://www.wsj.com/articles/SB10001424052702304818404577349783161465976 [Accessed 2 Jan. 2020].
Meister, J. (2018). The #1 Office Perk? Natural Light [online] Harvard Business Review. Available at: https://hbr.org/2018/09/the-1-office-perk-natural-light">https://hbr.org/2018/09/the-1-office-perk-natural-light [Accessed 2 Jan. 2020].
Tocino-Smith, J. (2019). What is Locke's Goal Setting Theory of Motivation? (Incl. Examples). [online] PositivePsychology.com. Available at: https://positivepsychology.com/goal-setting-theory/ [Accessed 2 Jan. 2020].
UPDATED: 2022.11.08