With Casedo you can add bookmarks throughout your documents, and label them as you see fit. With this, you can break down files and access the key areas with ease.
To add a bookmark, simply click on the bookmark button located on the top left of your viewer screen and drag it anywhere in the document. (You must click and drag onto the document and not outside)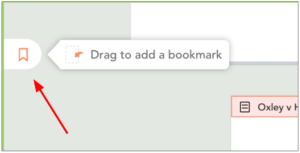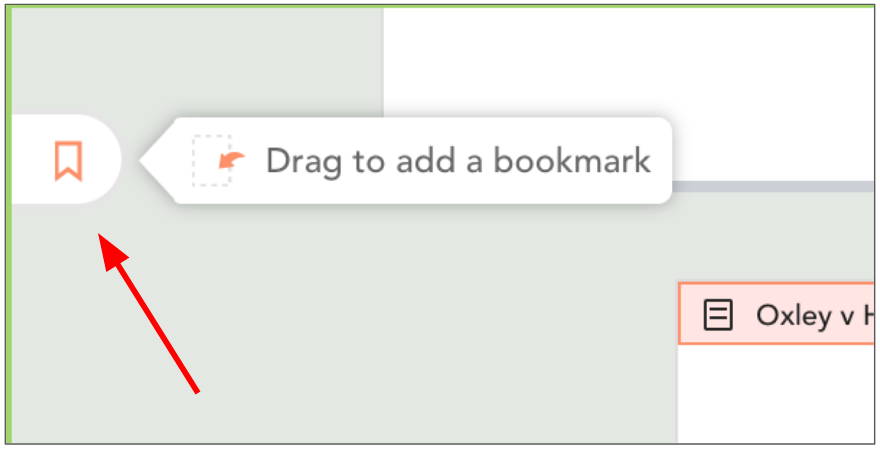 This will insert a bookmark in the specific segment of your document. Your bookmark will also appear in your Index just under the file it was created in. You can now label the bookmark and have easy access to essential areas.
Also
If you want to rename the bookmark, simply double-click the bookmark you want to change and erase the previous label.
If you want to relocate the bookmark, simply click and drag the existing bookmark. If you want to relocate it to a completely new page you will have to delete the bookmark and create a new one on your desired page.
Removing bookmarks
You can either delete the bookmarks by clicking on the bookmark tab itself and tapping on the 'Trash' icon in your Desk Space. You will be asked to confirm that you want to delete the bookmark every time, simply select 'Yes' if you wish to delete, or 'No' if you have changed your mind.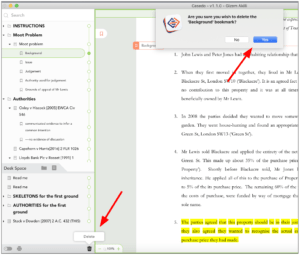 Or you can also delete your bookmarks through your Index or Desk Space. To do this, locate and right-click on the bookmark you wish to delete in your Index or Desk space.