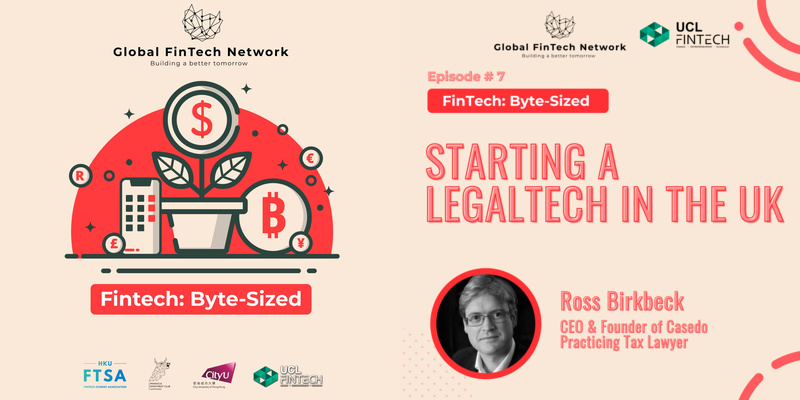 On the 18th November 2020, Ross spoke to Fintech: Byte-Sized about finding himself as a legaltech entrepreneur when he was actually looking to become a barrister.
"My inspiration for Casedo came from both my needs as a lawyer and from my experience of comparable software as a video editor" In his journey from video editing to law, Ross realised he was lacking a legal toolkit comparable to that available to him in the audiovisual world. So he created one, and Casedo was born.
Tune in to this episode to find out his path to date and how a video editor becomes a lawyer and start-up founder. The most important takeaway from this podcast: it takes all sorts to make the (LegalTech) world!