When you first open Casedo, you will see the first step of the Start Tutorial opening in an orange box on the top left. The tutorial aims to walk you through the basic feature set of the application. In this section of the Knowledge Base we have created twelve videos, one for each of the Start Tutorial steps, for easy reference.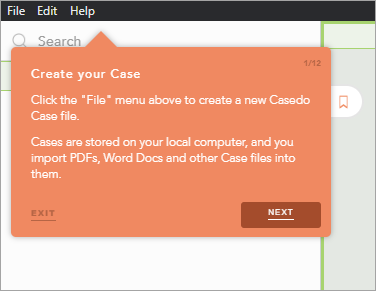 You can turn off or restart the Start Tutorial at any time by making the appropriate choice from within the application 'Help menu'.
Open Casedo now to follow the tutorial, or read it here before you try it.