Splitting Documents
With Casedo you can split your documents throughout your casefile and name each file as you want. This enables you to break up all of your files and separate them so that they can be moved independently of the rest of their current document, or so other pages can be inserted.
To split any document simply hover around the blank space between your pages, then click the Split Document icon located on the right-hand side of the document.
This will instantly split the document at the place selected, and the split document will pop up in the index bar as a separate file. You can also easily rename it.    
This will now enable you to see the new file on the index bar as shown below.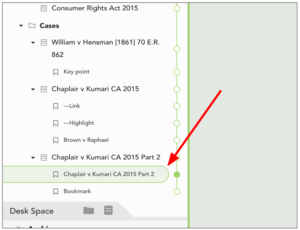 Note:   If you want to rename your file simply double click on the file in the index bar and rename it.   Splitting documents is the opposite of mergning them, if you want to know how to do that, you can find out HERE.