Pagination Start Page
Paginating documents does not take into account the TOC (Table of Contents) and instead paginates from the first page following the TOC.
If you need to include the TOC in the pagination of the bundle, or indeed for any other reason, you can choose the page number you want pagination to start at.
To do this simply:
1. Open the 'Edit' menu in your Toolbar.
2. Select "Set Pagination Start Page".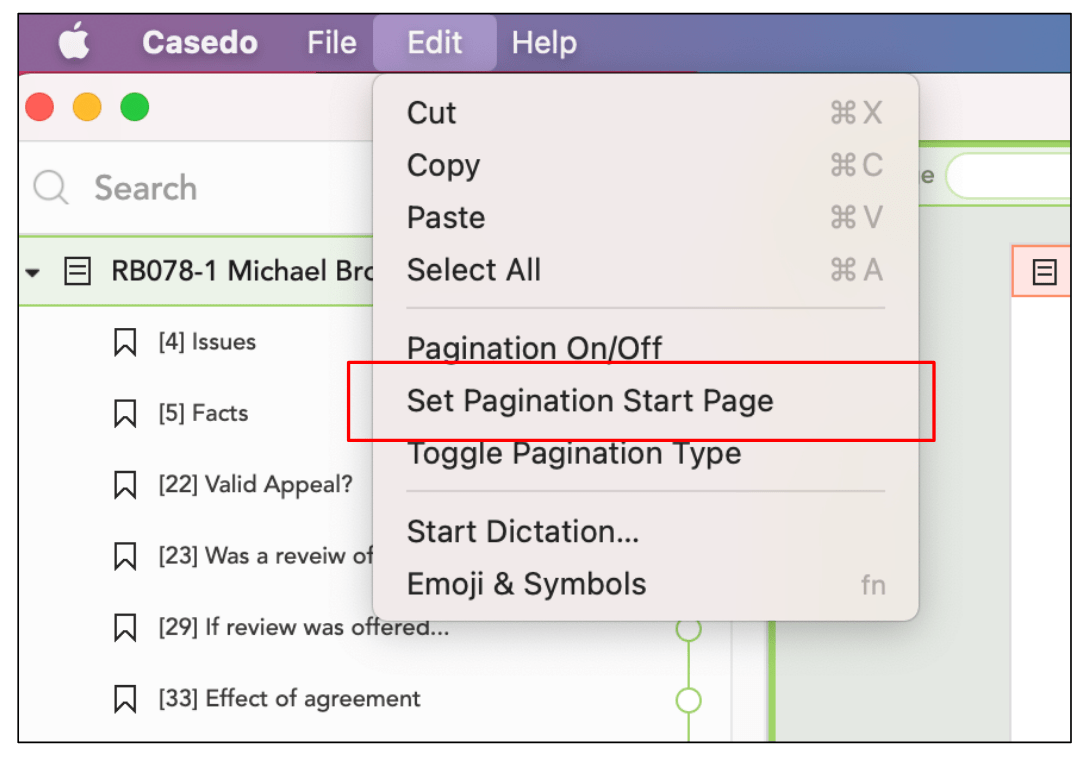 3. Type in the page number you need your document to start from.
For example as above, pagination now starts from page 3. This is to reflect the unaccounted for pages of the TOC in the bundle.
If you need further help with this, don't hesitate to email us at [email protected] or call us on +44 203 637 9270
Using Casedo yet? If not sign up for a free trial

HERE