Merging Documents
As opposed to splitting, you can also merge documents in order to bring together two different files and make them into one.
To merge any document, simply click the Merge Document icon located to the right of the document.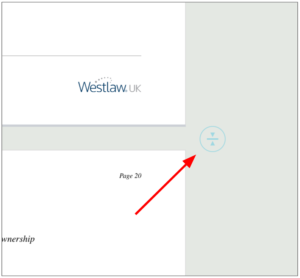 This will give you the option to merge,then click on merge and it will automatically merge it for you.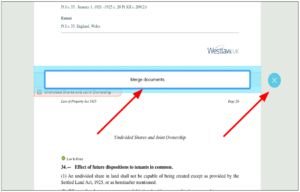 After the merge the initially split document name will be shown on the index bar as a bookmark, you can easily delete or rename that as you wish.    
Merging documents is the opposite of splitting them, if you want to know how to do that, you can find out HERE.