PLEASE NOTE (19/07/23): We are currently in the process of moving between payment providers. If you are a Casedo subscriber, you'll be paying for Casedo in one of three ways:
1. Through Gumroad
2. Through Chargebee
3. Directly invoiced with Casedo
If you are a Gumroad subscriber, read below for instructions, and look for related Gumroad articles in our Knowledge Base. If you are a Chargbee subscriber, look for Knowledge Base articles relating to Chargebee. If you are directly invoiced via Casedo, email support@casedo.com with questions.
If at any point you need to change your payment card details, you can do it manually through your email.
To do this:
1. You must have your subscription receipt email ready. This email would have been sent to you when you first subscribed to Casedo. If you can't find the receipt, you need to email support and we can email you a new receipt.
2. Scroll through to the very bottom of the email, until you can locate the 'Manage Membership' link.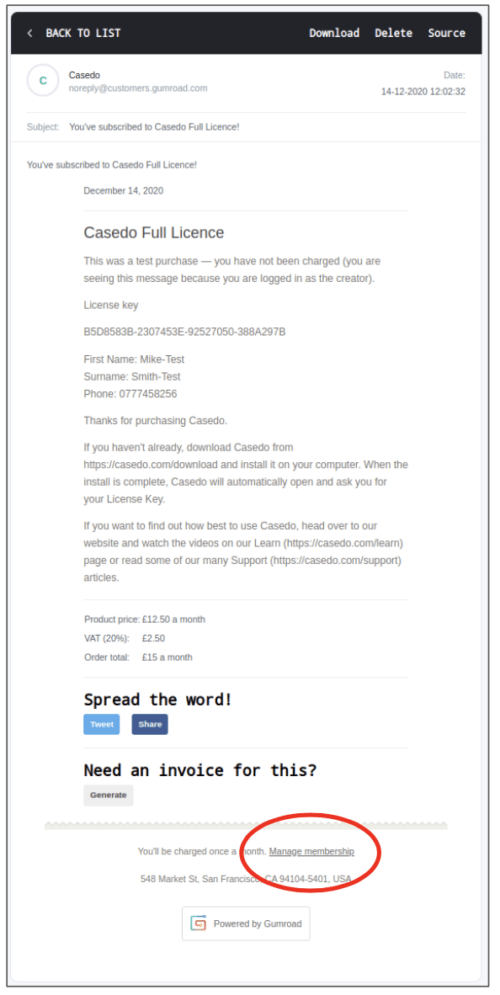 This will take you to the page where you can change you membership details. This includes changing your preferred email, card details and your subscription, as shown below.
N.B. As we take privacy and confidentiality very seriously, we do NOT hold your payment card details, they are stored and controlled by Gumroad. You can find out more about their privacy policy HERE.
3. To change your payment card details click on Use a different card? and follow the instructions.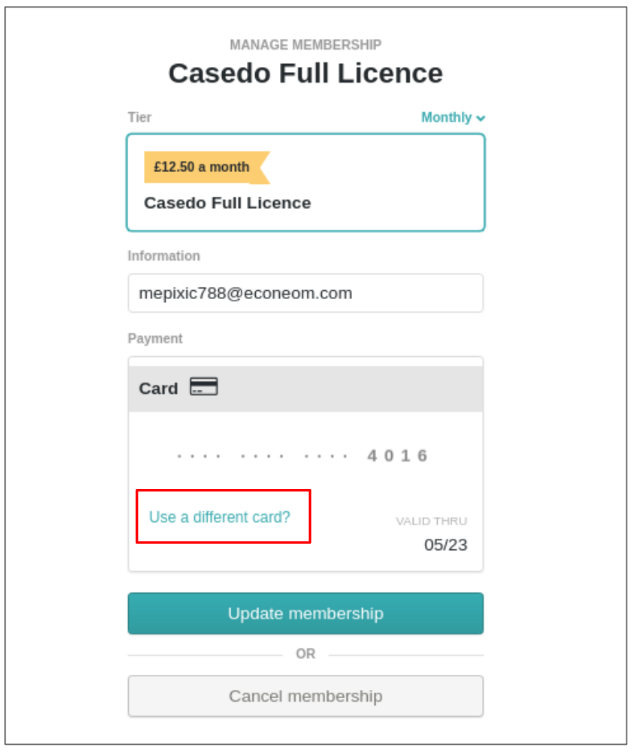 Once you have followed the steps your payment details will be updated.