We use Gumroad as our payments portal. Your purchase of Casedo was technically from Gumroad, not from Casedo itself. Please see this article for more details on this.
Gumroad doesn't automatically provide a VAT receipt, but you can easily generate one yourself.
How to generate your own VAT Invoice
1. Find and open the receipt you received when you purchased Casedo (if you can't find your copy, contact us and we can resend it to you).
Click the Generate button at the bottom of the email.
2. This will open a page in your web browser.
Fill in your details and click DOWNLOAD.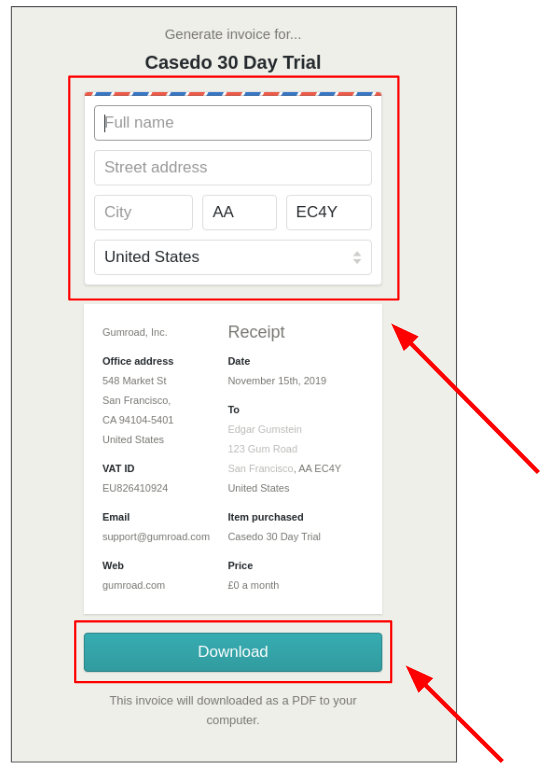 3. You will then receive your VAT invoice by email.
It should look like the following.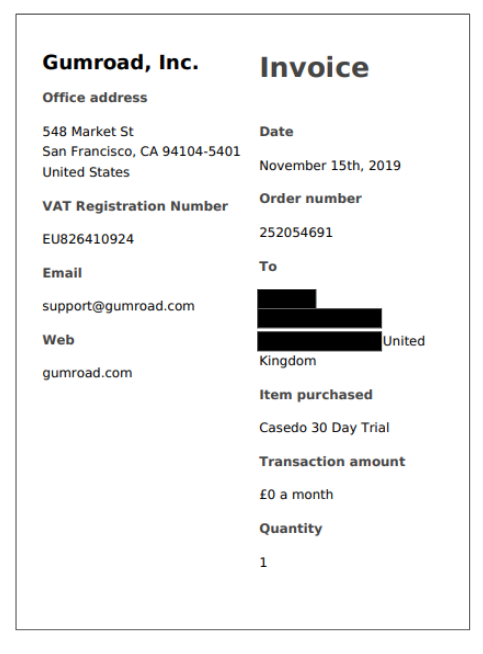 If you have any trouble creating this, don't hesitate to get in touch with us.