The Casedo Paperless Moot 2019 – Event Report
This year we launched the Casedo Paperless Moot— the world's first and only digital mooting competition. We invited teams from universities across the city to prepare written submissions and present oral arguments, competing against each other to win a cash prize and exclusive access to the Casedo software for the rest of their time at university.
The 2019 Casedo Paperless Moot concerned the mock case of Re Jones & Lewis, centered around elements of land law in a family dispute. In this case, it was the question of law that arises from the legislation and case law about express and constructive trust of land — with the relevant statutes being the Trust of Land and Appointment of Trustees Act 1996 and section 53 of the Law of Property Act 1925.
After working closely with the mooting directors at the top law schools in London and their respective law societies, Casedo invited second and third-year students from UCL, King's College, SOAS, Queen Mary, Birkbeck and City University to prepare and present their skeleton arguments. Two students were then selected from each university by the Casedo adjudicators to advance as a team, representing their university at the finals. Many thanks to 33 Bedford Row for allowing us to run the moot from their Chambers.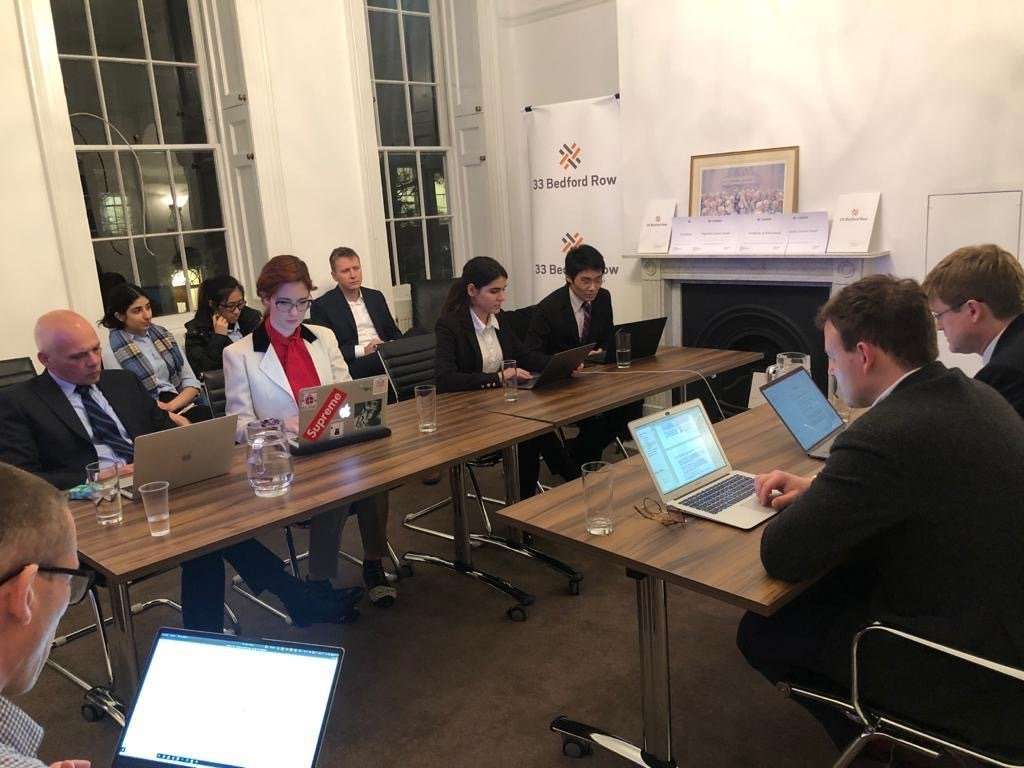 We received many impressive submissions from students across all institutions and through a very difficult judging process we are delighted to announce our winners:
Low Tak Yip from UCL won the Paperless Lawyer Award for being crowned the winner of the Paperless Moot.
Yasemin Gurdal from KCL won the Paperless Lawyer Award for coming as second place at the competition.
Gizem Akilli from City University & Neil Abrey from Birkbeck University won the Casedo Achievement Award for being the next best at the finals and were highly commended for their advocacy and efforts in being paperless lawyers.
The Paperless Moot was an exciting and rewarding competition to demonstrate what our vision entails for the future of the legal sector. As the moot was entirely reliant on the Casedo software, students were able to use digital tools to save time and avoid needless preparation and presentation of paper bundles. In effect, Casedo did not change the mooting process but only served to improve and support sustainable approaches to the law in practice. We are very pleased with the response we have had from students who are eager to continue working paperlessly in future moots!
To keep up to date on news and announcement in relation to the moot, please follow us on Twitter or on our LinkedIn Page.
If you are a university or higher education institution interested in participating in future moots, please forward your queries as a message to paperlessmoot@casedo.com.
We welcome any academics and legal practitioners who would like to volunteer their time to assist in marking/and or judging the moot.
TESTEMONIALS
"It was a fun experience for me to moot from an electronic bundle with links. I realise that it is actually easier to deliver a case when the judge can quickly get to the relevant section and can see it highlighted. The win was an added bonus that was a great way to start the weekend!"
-Low Tak Yip, UCL Student and Paperless Moot 2019 winner
"As a law student always aspiring to work more effectively and to use digital tools to manage my workloads, Casedo was the answer for me. Having the opportunity to dive right in and use the software during the Casedo Paperless Moot, I was really able to see how much potential it offered to make me a better lawyer. It did not change anything about the mooting procedure, only made it better, smarter and more exciting!"
-Gizem Akilli, City University Law student and finalist at the Paperless Moot 2019 https://www.linkedin.com/in/gizem-akilli-39a846159/
"While writing my paper submissions I remember asking myself: How on earth has no one come up with something like this before? Despite appearing daunting at the beginning, the software is extremely elegant and simple to use and I hope that one day it will be commonly used as it obviates the need for paper bundles entirely. The moot was a charming experience and I really appreciated the administrators and the judge's friendliness and enthusiasm, which really took the pressure off. I feel like their acknowledgement of a second place was very mature of them because in the past I was turned off by the overly adversarial and aggressive atmosphere in such competitions. The moot problem was also outstandingly written and deciphering its issues was a joy!"
-Yasemin Gurdal, KCL Law student and runner up at the Paperless Moot 2019. https://www.linkedin.com/in/yasemin-gurdal-bb731917a
"Going paperless not only saves trees but also saves time spent flipping through bundles, finding key quotes and relevant documentation! It was fun to explore the new ways of mooting at the Paperless Moot, especially as it responds to calls for better protection of the environment and procedural efficiency. The software has a friendly user-interface and I found it easy to navigate as it usefully resembles a digital version of a bundle"
-Sarah Tsoi, UCL Law student https://www.linkedin.com/in/sarah-tsoi-43527a171
"Intuitive, neat and modern looking. It helped break the paper-wasting habit. But if you really need to print, it helps you do it too!"
–Alessandro Diev, KCL Law student https://www.linkedin.com/in/alessandro-diev-5b195915b/
"I found the software extremely easy to use and a great help with organising my submissions. With paper submissions, its often a bit cumbersome to direct the judge to a relevant part of a case and wait for him to flip through the entire bundle to get the relevant bit, but thankfully that problem seems to be avoided with Casedo! Of course the fact that it avoids the need to car around large double lever binders is, in and of itself a plus as well"
-Maxwell Pillmore, UCL Law student https://www.linkedin.com/in/maxwell-pillmore-455792a7/