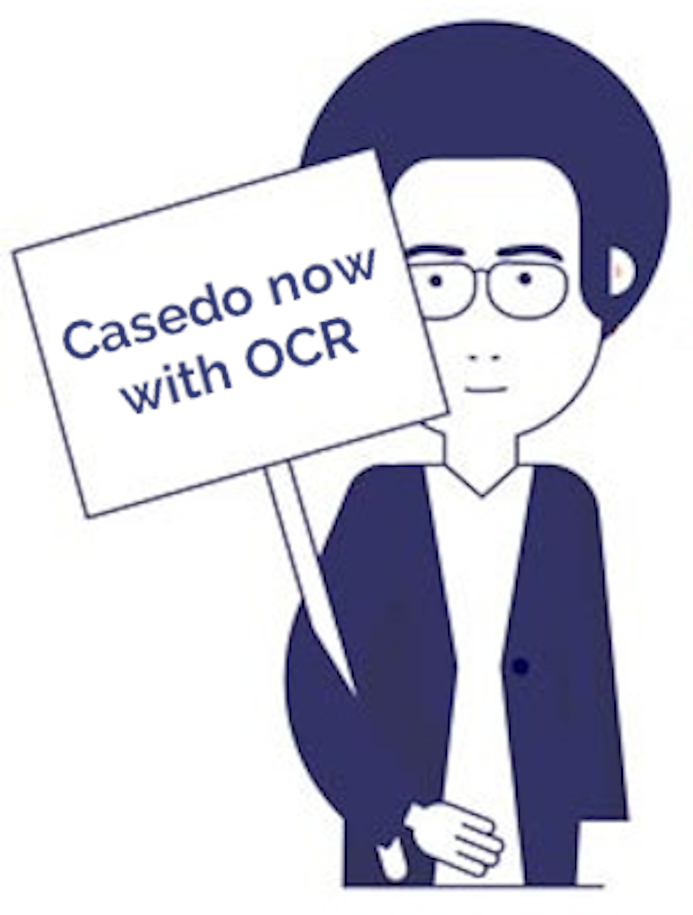 Casedo Launches Version 1.1.0
We are proud to announce the launch of the latest version of our software. Ever since we released the full version back in September, we have been hard at work making improvements and adding new features — making Casedo the best it can be for our users.
Ross, the creator of Casedo, came up with the concept when he switched professions from video editor to barrister. Accustomed to being able to simultaneously manipulate many files, Ross was shocked to discover that there wasn't a tool when it came to working on all the documents he managed during a case. So he came up with a solution. Designed to make sure that people could work digitally the same way they would on paper, Casedo is now being used in more than 100 law chambers and firms across the UK.
The most notable new feature for this latest version of the software is, without a doubt, the OCR function. Our customer research and feedback showed that this was by far the most requested feature. So we provided it. Casedo 1.1.0 now has a built-in OCR feature — at no extra cost. This will allow our users to import scanned documents to their Casefiles, run the OCR, and highlight, comment, annotate and search directly onto the document in question. We believe it to be one of the most useful updates to date, and gets us that much closer to more lawyers working paperlessly.
We have also been working to improve the existing features of Casedo, namely the ability to import previous legal research into new Casefiles. It's now easier than ever to use your legal research and analysis across different matters of a similar nature — saving you time and energy.
If you're ready to embrace working paperlessly, or you're simply looking for a better way of working, why not try Casedo for 30 days for free? If you've already joined us, but you're looking to use Casedo to its fullest potential, we also offer free demos — book one here.