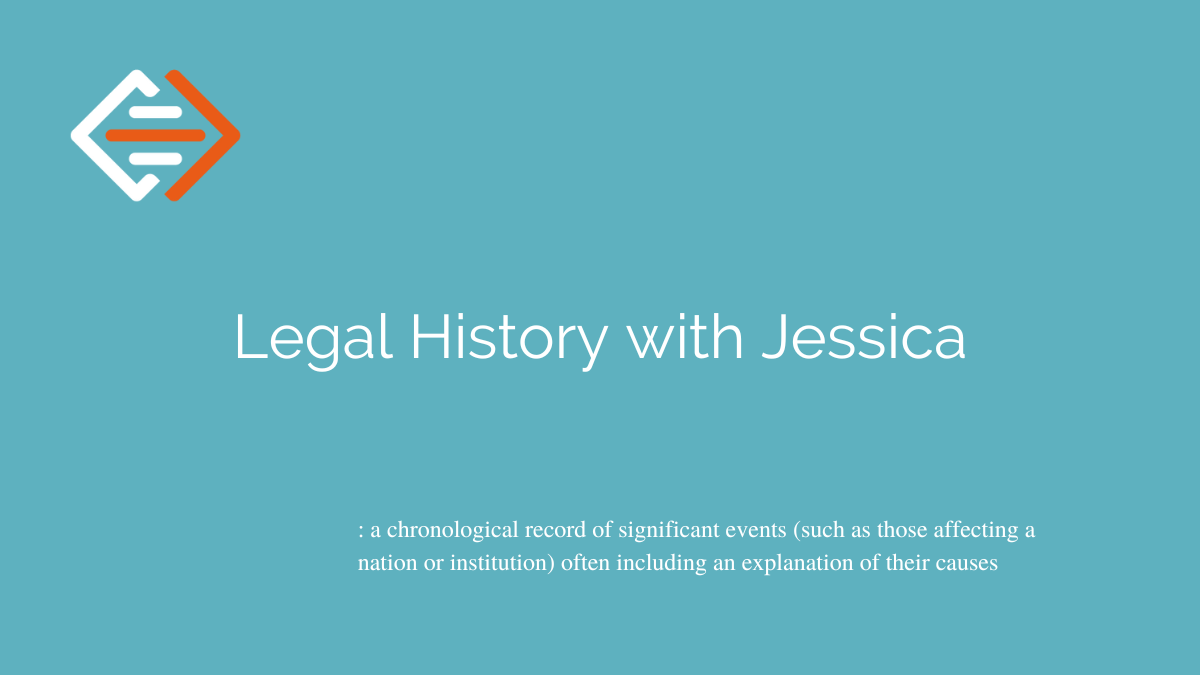 The Copyright and the Commodore
On March 25, 1745, John Barry was born in Tacumshane, County Wexford, Ireland.  He traveled from Ireland to Philadelphia in 1760.  He served as a cabin boy on a merchant ship and became a master seaman by the time he was twenty-one years old.  For a period of time, Barry was the captain of a merchant ship between Philadelphia and the West Indies, until he lent his seafaring skills to the American Revolution.  As the captain of the Lexington, Captain Barry captured the British ship "Edward" on April 7, 1776, the first naval capture of the American Revolution.
Captain Barry continued his service at sea and was injured while aboard the ship Alliance during its battle with the HBMS Atlanta and Trepassy near Newfoundland in 1781.  He took a brief sabbatical from sea life starting in 1783.  After the Naval Act of 1794, President George Washington asked Captain Barry to return to service and commissioned Captain Barry as the first officer in the newly-formed United States Navy.  After that commission, Captain Barry became Commodore Barry.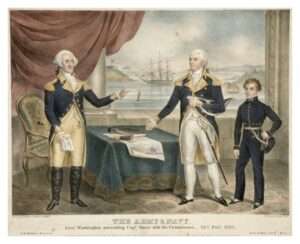 Captain Barry's activities during his sabbatical spanning from 1783-1794 are not well-documented.  However, it is possible that he turned his talents to another discipline – education.  In 1785, Reverend William White founded the Episcopal Academy in Philadelphia.  Some sources suggest that Reverend White approached Captain Barry about becoming a teacher at the Episcopal Academy.  Despite having no formal education, Captain Barry accepted, drawing upon the knowledge he gained while at sea.  Captain Barry had already solidified his place in American history with his naval accomplishments, he may have made his mark in legal history while teaching at the Episcopal Academy.
On May 31, 1790, at the urging of many, including another Friday History Minute subject Noah Webster, Jr., the United States Congress passed the first federal copyright law.  At its inception, the law protected only books, maps, and charts, and copyrights lasted fourteen years and were renewable for an additional fourteen years.  On June 9, 1790, John Barry received the first federal copyright, signed by President Washington, for Barry's book, The Philadelphia Spelling Book: Arranged Upon a Plan Entirely New, Adapted to the Capacities of Children, and Designed as an Immediate Improvement in Spelling and Reading the English Language; the Whole Being Recommended by Several Eminent Teachers, as the Most Useful Performance to Expedite the Instruction of Youth.
There are no sources definitively proving Captain John Barry was the same John Barry who registered the first copyright.  However, the similarities between the facts about Captain Barry and John Barry are striking – according to historical documents, both were from Ireland, and both settled in the same Philadelphia neighborhood.  Reverend White officiated Captain Barry's marriage to his second wife, Sally, who was Episcopalian.  Further, the time that John Barry is listed as a teacher at the Episcopal Academy matches those years Captain Barry was not at sea and living in Philadelphia.  Finally, it is reported that three of Commodore Barry's enlisted men were from the Episcopal Academy; the biography of one of those men, Navy Admiral Charles Stewart, is where most of the information regarding Commodore Barry's time at the Episcopal Academy seems to originate.  Who's to say?
Sources:
https://www.chicagotribune.com/news/ct-xpm-2001-06-09-0106090160-story.html
http://www.famousdaily.com/history/philadelphia-spelling-book-first-copyrighted.html
Lawyer by day, amateur historian by night. Casedo's Historian in Residence has a passion for researching the people behind the cases, notable firsts, and any little tidbit of knowledge with a legal angle. In addition to her historical pursuits, Jessica Barnett also enjoys spending time with her husband, three children, three cats, dog, and toad.
Casedo is used by academic researchers and law students to bring together their research around a single topic in order to make sense of it. It's a simple drag and drop interface which allows the user to treat their electronic documents like a paper record, with annotations and bookmarks while enhancing the user's ability to cross reference documents. Casedo is completely free to try for thirty days. If you want to find more tools and tricks for Academic Research, have a read of Academic Research – Tools and Tricks.