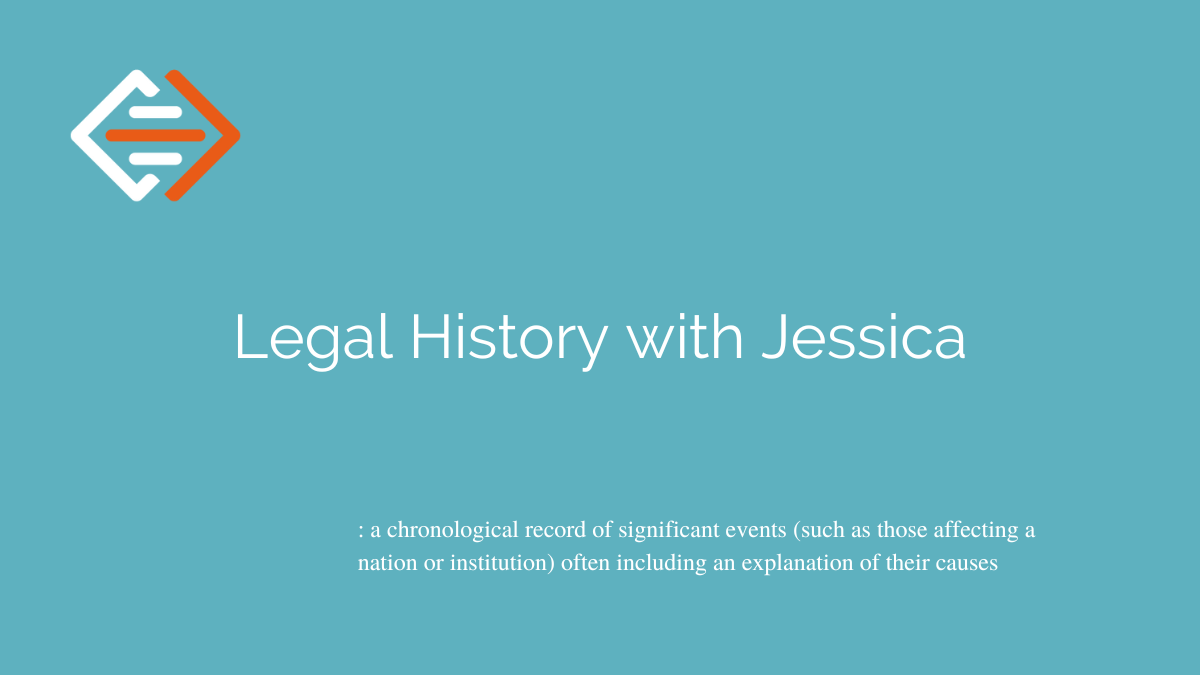 Monster Copyright
In 1921, Enrico Dieckmann and Albin Grau formed Prana Film, a German film studio which endeavored to create films with occult or supernatural themes.  However, by July 1924, Prana Film would be bankrupt and all copies of its only film would be (allegedly) gone.  The nail in the coffin for this studio?  Copyright law.
In 1897, Bram Stoker released his novel, Dracula, a story about a mythical figure that feeds on human blood which is also open to many interpretations related to gender roles and immigration.  At the time, copyright law in most of Europe was governed under the terms of the Berne Convention for the Protection of Literary and Artistic Works, which allowed automatic copyright protection for fifty years after the creator's death for any work of art, including, as is relevant here, books.  When Stoker died in 1912, the clock began for the protection of his most famous work.
In 1921, Grau and his newly-minted film studio sought to produce a film allegedly based on a story that Grau was told by a Serbian farmer during his time as a soldier in World War I.  Even though the alleged story bore a strong resemblance to Stoker's novel Dracula, Grau did not ask the Stoker estate, led by Bram's wife, Florence, for permission.  Instead, Grau and screenwriter Henrik Galeen tweaked some of the details of the Dracula story in an effort to make their film, Nosferatu, different enough to pass copyright muster.  Besides the obvious character name changes, they made the vampire Count Orlok a less charming and more frightening-looking character, eliminated the character Van Helsing, and added to the trove of ways a vampire could come to their ultimate demise by making sunlight fatal.  With the exclusion of Van Helsing, the vampire hunter who kills Dracula with a stake through the heart, Nosferatu came to a different end – death by sunlight.
Directed by F.W. Murnau and starring Max Schreck, the silent film Nosferatu was released on March 5, 1922. Almost immediately, Florence Stoker filed a notice of copyright infringement against Prana Film, arguing that Nosferatu was a unlicensed derivative work of her husband's novel Dracula.  She won, and Prana Film was ordered to pay her 5000 pounds sterling (approximately $424,567.30 in 2021) for the license to use her husband's story.  Prana Film appealed twice, but the studio ultimately went bankrupt before paying the judgment.  In July 1925, Prana Film withdrew its second appeal.  As Prana Film was unable to pay the judgment, Florence asked the court to require it to destroy all prints and negatives of Nosferatu.
The court granted the request and all copies of the film were reportedly destroyed.  However, an original copy of Nosferatu surfaced in the United States in the late 1920s or early 1930s.  The United States had yet to sign on to the Berne Convention (it did not do so until 1988), and thus Stoker chose  not to pursue an infringement action when Nosferatu was screened in limited release in the United States.  There is a question as to whether Stoker could have sued for copyright infringement in the United States at all though.
According to several sources, including the California Supreme Court's opinion in Lugosi v. Universal Pictures, 603 P.2d 425 (Cal. 1979), Bram Stoker's novel Dracula had always been in the public domain in the United States because Stoker did not supply the Copyright Office with the required copy of his work.  However, in 2013, a law librarian at the Library of Congress discovered an 1899 copy of Bram Stoker's Dracula which had been deposited as part of the copyright process, suggesting that, while the work had long been in the public domain by 2013, it hadn't always been.
**Coda:  Nosferatu isn't the only horror film to suffer the death knell of copyright law.  In 1968, the zombie film Night of the Living Dead was denied copyright protection because copies of the film were distributed without the required copyright notice.  While this meant the movie's creators, George Romero and John Russo, could not profit from subsequent releases of the film, it actually gave birth to two film libraries.  After a series of creative differences surrounding a proposed sequel to Night of the Living Dead, the two men parted ways – Romero retained the right to use "of the Dead" and Russo retained the right to use "Living Dead" in all subsequent projects.  Romero's "sequels" built off of the plot of Night of the Living Dead and included storylines with social commentary, while Russo sought to create a line of zombie movies as far from the original work as possible.
Sources:
https://setthetape.com/2022/03/30/nosferatu-1922-film-review/
https://collider.com/nosferatu-albin-grau-producer-unsung-hero/
https://www.classic-monsters.com/nosferatu-prana-1922/
Lawyer by day, amateur historian by night. Casedo's Historian in Residence has a passion for researching the people behind the cases, notable firsts, and any little tidbit of knowledge with a legal angle. In addition to her historical pursuits, Jessica Barnett also enjoys spending time with her husband, three children, three cats, dog, and toad.
Casedo is used by Academic Researchers and Students to bring together their research around a single topic in order to make sense of it. It's simple drag and drop interface makes teasing out the threads of meaning brainwork rather than and exercise in document management. Casedo is completely free to try for thirty days. If you want to find more tools and tricks for Academic Research, have a read of Academic Research – Tools and Tricks.