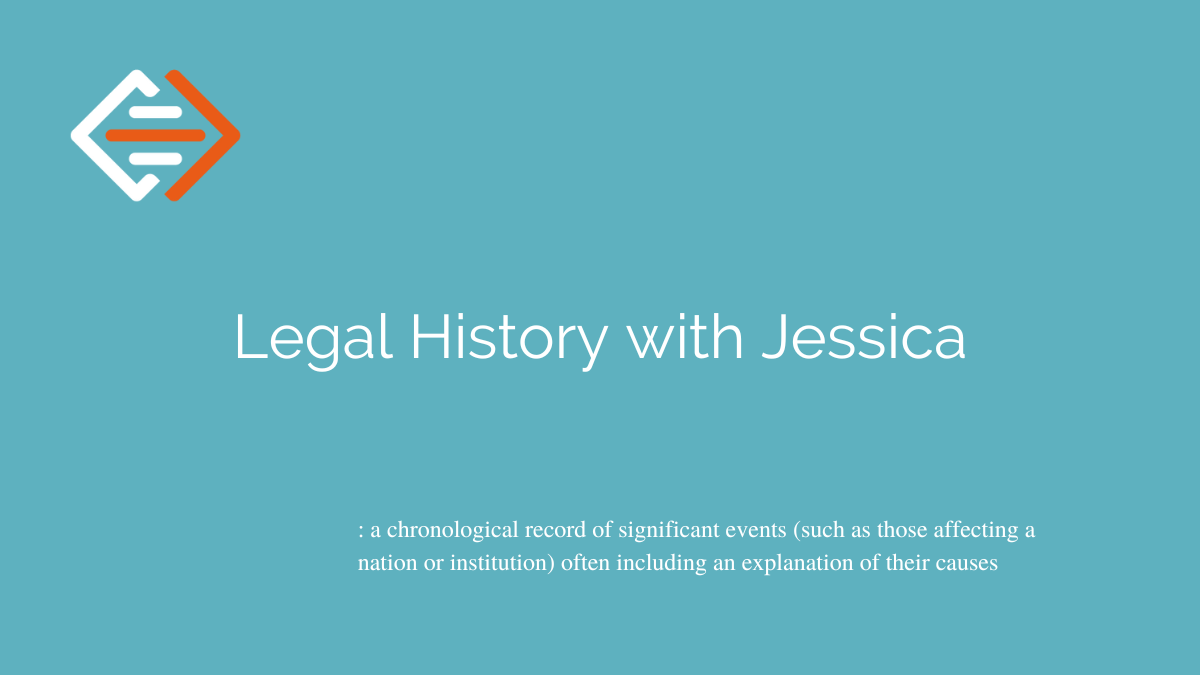 Manumission Before Emancipation
On September 5, 1791, Robert Carter III of northern Virginia recorded a Deed of Gift at the Northumberland County courthouse.  This multi-paged deed provided for the release of Carter's 511 slaves, who worked on his numerous plantations in the area.  The deed established a schedule by which twenty to thirty named slaves would be manumitted per year, in addition to those slaves who attained the age of majority in that given year.  At the time, it was common for a slaveowner to release his slaves upon his death, examples of this form of manumission can be seen in the actions of founding fathers George Washington and Thomas Jefferson.  Historians have long argued that the release of slaves prior to a slaveowners' death was economically and legally impractical.  However, Carter developed a plan, executed it, and is revered by the descendants of those slaves whom he not only freed, but paid any legal fees associated with the process and provided those who wanted to stay in the area with a portion of Carter's land.
Robert Carter III was born on February 28, 1728, into a wealthy Virginian family – his grandfather, Robert "King" Carter I amassed over 300,000 acres of land in Virginia, which encompassed most of the northeastern coast of the state.  He also owned over 5000 slaves to work that land.  When Robert Carter III was four years old, his father and grandfather died within months of each other.  Robert Carter III's father died prior to his grandfather, and therefore, "King" Carter passed all his assets to his grandson, Robert Carter III.
Robert Carter III spent his childhood in school at the College of William and Mary, and eventually attended law school at the Inner Temple in London.  He returned to Virginia in 1751, was admitted to the Bar, and took up residence in his family's main homestead, Nomini Hall.  Originally a Loyalist, Carter switched his allegiance to the colonists and eventually used his substantial resources to supply the American troops with munitions during the Revolutionary War.  His cousin, Carter Braxton, was a signer of the Declaration of Independence.
After the Revolutionary War, Robert Carter III turned his interests to religion, visiting different churches in the area to find his spiritual home.  In this process, Carter settled in an integrated Baptist church, which may have informed some of his later feelings about slavery.  In 1782, the Virginia legislature passed a law allowing manumission subject to certain conditions; this was a significant policy change, as manumission had been outlawed for years prior.  The change was likely motivated by slaves' service as soldiers in the Revolutionary War.
Carter used his legal acumen to create the Deed of Gift by which the slaves he owned could be manumitted gradually over a period of years.   This process, while in tune with abolitionist sentiment at the time, was not without its problems.  Though Carter would not allow families to be separated, it was often the case that the adults in the family had been freed, while the children had not, creating a situation by which parents had to "rent" their own children from Carter until those children reached the age of majority and were freed by the Deed of Gift.  Carter's neighbors were largely opposed to Carter's manumission because they felt it set a bad example for their slaves and displaced white settlers from working the land given to Carter's freed slaves.
Carter's family wasn't too wild about his aspirations either.  Before his death, Carter had designated traveling Baptist preacher and abolitionist Benjamin Dawson as his power of attorney should something happen to him.  When Carter died in 1804, his heirs attempted to invalidate the remaining manumissions, and some of the county judicial officers agreed that terms of Carter's earlier-recorded Deed of Gift should be not executed any further after Carter's death.
Dawson challenged the denial of his petition to record the Deed of Gift after Carter's death, which resulted in the Virginia Supreme Court of Appeals case Dawson v. Thruston and others, Justices of Frederick County, 12 Va. 132 (Va. Sup. Ct. of App. 1808).  The Supreme Court of Appeals of Virginia ruled in Dawson's favor, noting that the judicial officers involved were only given the authority to record and certify as legitimate the Deed of Gift, not to question the conditions therein.  Thus, Carter's posthumous Deed of Gift was again recorded, and slaves were freed based on the schedule for many years after, with the final slave manumitted in 1852.  Some descendants of these slaves and the local community near Nomini Hall have created a genealogical and historical project called the Nomini Hall Slave Legacy​​​​​​​ to educate and assist those interested in finding their relevant ancestors.
Sources include:
Like Washington and Jefferson, he championed liberty.  Unlike the founders, he freed his slaves
Lawyer by day, amateur historian by night. Casedo's Historian in Residence has a passion for researching the people behind the cases, notable firsts, and any little tidbit of knowledge with a legal angle. In addition to her historical pursuits, Jessica Barnett also enjoys spending time with her husband, three children, three cats, dog, and toad.
Casedo is used by Academic Researchers and Students to bring together their research around a single topic in order to make sense of it. It's simple drag and drop interface makes teasing out the threads of meaning brainwork rather than and exercise in document management. Casedo is completely free to try for thirty days. If you want to find more tools and tricks for Academic Research, have a read of Academic Research – Tools and Tricks.