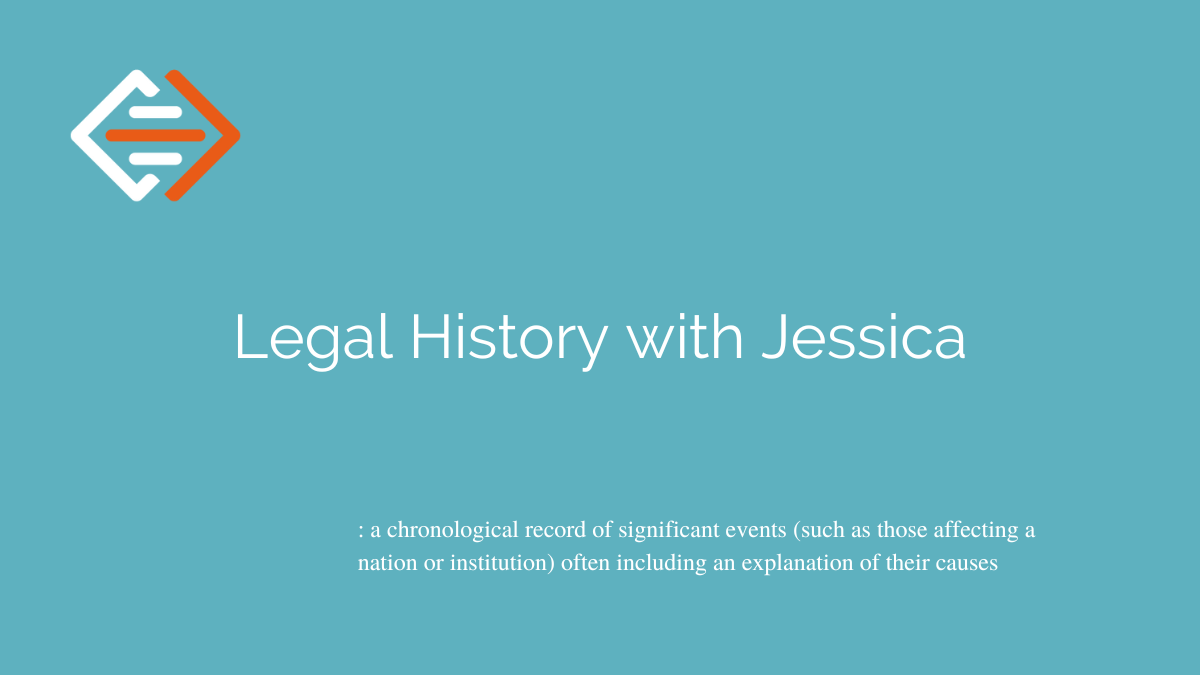 I Ain't Afraid of No…
In 1989, New York City Stockbroker Jeffrey Stambovsky and his fiancé Patrice wanted to move to a place quieter than their Manhattan apartment.  Stambovsky's real estate broker led him to the town of Nyack, New York, located about an hour north of the city on the upper banks of the Hudson River.  He made an offer on the sprawling property at 1 Laveta Place, which had 5 bedrooms, 4.5 bathrooms, over 4000 square feet – a perfect place to raise a family.
Or maybe it wasn't.  The seller, Helen Ackley, had lived in the house for over twenty years.  In 1977, she wrote an article about the house for the popular weekly periodical Reader's Digest entitled "Our Haunted House on the Hudson" and local newspapers published stories about the ghosts in the Ackley house for a number of years after that.  The ghosts were purportedly the lost souls of a Revolutionary War-era naval officer, a young woman, and a man in his 60s.  Stambovsky, allegedly having no knowledge of the local Nyack folklore, offered $600,000 for the home, and paid a $32,500 down payment.
The intervening events are subjects of folklore themselves.  According to most accounts, though not in any official record, Ms. Ackley refused to sign the purchase agreement until her real estate agent notified Stambovsky of the possibility of lingering otherworldly residents in the home.  Stambovsky initially told Ackley that she should "call the Ghostbusters" and was seemingly unconcerned with Ackley's claim.  However, one week prior to closing, Stambovsky visited the house.  He subsequently sought to rescind the purchase agreement and sought damages for fraudulent misrepresentation, indicating that he had become apprehensive about purchasing a property with possible poltergeist presence.
Stambovsky lost at the trial court level.  The trial court dismissed the case finding Stambovsky had no remedy at law in the jurisdiction based on the legal doctrine of caveat emptor, also known as "buyer beware."  Stambovsky appealed, telling a local news reporter that he and Patrice were "victims of ectoplasmic fraud."
While the New York Court of Appeals would not go so far as to hold that Ackley and her real estate agent engaged in fraudulent misrepresentation of the condition of the property, it did allow Stambovsky to rescind the purchase agreement, holding
Where a condition which has been created by the seller materially impairs the value of the contract and is peculiarly within the knowledge of the seller or unlikely to be discovered by a prudent purchaser exercising due care with respect to the subject transaction, nondisclosure constitutes a basis for rescission as a matter of equity. Any other outcome places upon the buyer not merely the obligation to exercise care in his purchase but rather to be omniscient with respect to any fact which may affect the bargain. No practical purpose is served by imposing such a burden upon a purchaser. To the contrary, it encourages predatory business practice and offends the principle that equity will suffer no wrong to be without a remedy.
Stambovsky v. Ackley, 169 A.D.2d 254, 259 (N.Y. App. Div. 1991).  Stambovsky went on to purchase another property in nearby West Nyack.  He and Patrice later founded Hokanzee Records, a recording company specializing in children's music.  Stambovsky is currently a radio DJ at WDVR-FM, broadcasted in New Jersey and Pennsylvania, with a live stream available online.
Ackley sold the house a few years later, presumably after telling the buyer of the house's spiritual connection.  Ackley moved to Florida and passed away in 2003.  The house has changed hands over the years, with owners including songstress Ingrid Michelson and Jewish rapper Matisyahu.  None of the recent owners have reported subsequent spiritual synergy.
Sources:
https://casetext.com/case/stambovsky-v-ackley
https://nyacknewsandviews.com/blog/2014/10/nsl_legally_haunted_house/
http://delawareparanormal.blogspot.com/2015/08/helen-ackleys-haunted-house-on-hudson.html
Lawyer by day, amateur historian by night. Casedo's Historian in Residence has a passion for researching the people behind the cases, notable firsts, and any little tidbit of knowledge with a legal angle. In addition to her historical pursuits, Jessica Barnett also enjoys spending time with her husband, three children, three cats, dog, and toad.
Casedo is used by Academic Researchers and Students to bring together their research around a single topic in order to make sense of it. It's simple drag and drop interface makes teasing out the threads of meaning brainwork rather than and exercise in document management. Casedo is completely free to try for thirty days. If you want to find more tools and tricks for Academic Research, have a read of Academic Research – Tools and Tricks.