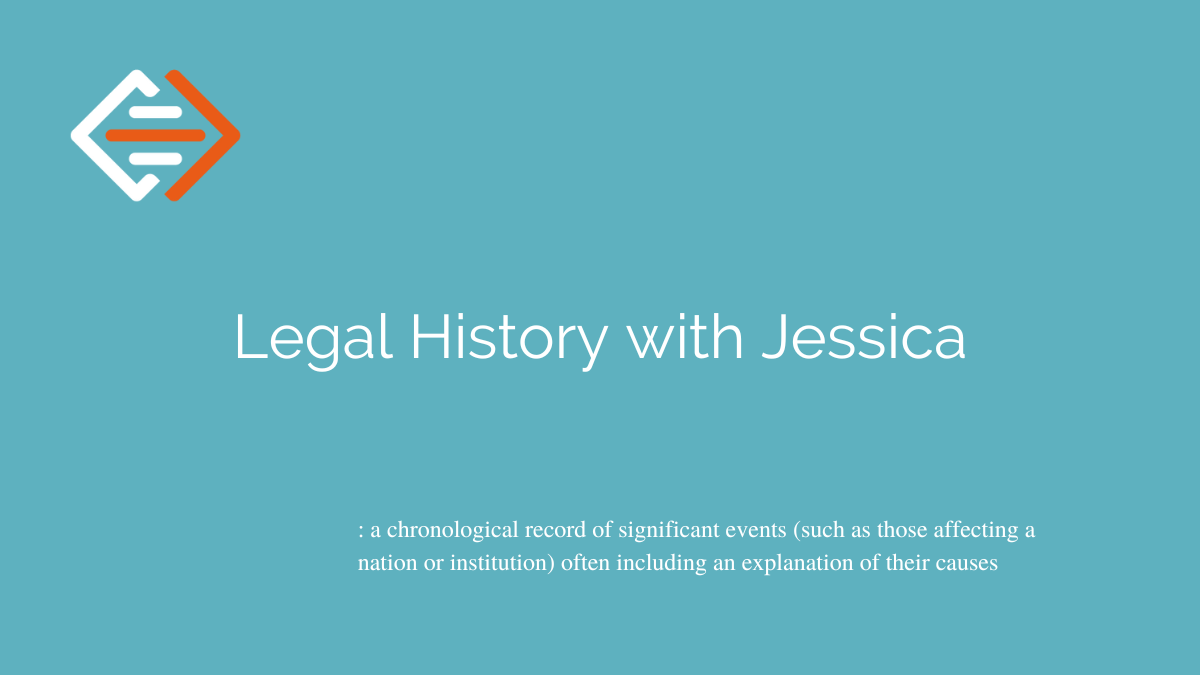 Double Jeopardy in the Wild West
On August 2, 1876, Jack McCall entered the No. 10 Saloon in Deadwood and shot James Butler "Wild Bill" Hickok in the back of the head, killing him instantly.  Deadwood was part of the Great Sioux Reservation, which was governed in part by the United States, but was not an official territory.  As would be made abundantly clear in the more-recent HBO series "Deadwood," there was no formal justice system in the town.  Therefore, the businessmen of the town decided to appoint three lawyers to serve as judge, defense, and prosecutor.  The lawyers had left their law practices and traveled to Deadwood to mine gold.  It is likely McCall much preferred trial with three lawyers-turned-miners to the usual way justice was administered in Deadwood – immediate hanging.
McCall's trial commenced on August 3, 1876, at the McDaniel's Theater in Deadwood.  The prosecution called eyewitnesses to the shooting and the defense presented witnesses who attested to McCall's good character.  McCall also testified and claimed he shot Hickok in retaliation for Hickok's murder of McCall's brother in Kansas.  A jury of local miners deliberated for two hours and acquitted McCall of Hickok's murder.  The entire process lasted approximately twelve hours.
Despite his acquittal, many in Deadwood suggested McCall leave the area or face vigilante justice.  McCall relocated to Wyoming, where he began boasting about killing Hickok, who had an almost mythical reputation in the area, insisting the two had engaged in a fair fight.  On August 29, 1876, a deputy U.S. Marshal, accompanied by Colonel George May, who had served as prosecutor in McCall's Deadwood trial, arrested McCall for Hickok's murder.
While the Great Sioux Reservation had been established by the United States government, the United States had no jurisdiction in Deadwood and the other areas in the Reservation.  Thus, McCall's first trial was a nullity and his acquittal for Hickok's murder was void.  On October 18, 1876, McCall was arraigned in the Dakota Territory for Hickok's murder.  The court adjourned for six weeks to allow McCall to locate witnesses for his defense.  In the interim, McCall attempted to escape from jail.  In an effort to escape punishment, McCall claimed he had been hired by John Varnes to murder Hickok.  The defense could not locate Varnes.
On December 4, 1876, McCall's second trial began in Yankton, in the Dakota Territory.  On December 6, 1876, a jury returned a guilty verdict against McCall for Hickok's murder.  On January 3, 1877, the trial court sentenced McCall to die by hanging.  McCall appealed to the Supreme Court of the Dakota Territory, arguing that the evidence used to prove Deadwood's location within the Great Sioux Reservation was not the best evidence available, and that McCall had not been formally served with the indictment against him.  The Supreme Court of the Dakota Territory rejected both arguments in McCall v. U.S., 1 Dakota 320, 46 NW 608 (1877).  McCall was executed by hanging on March 1, 1877.
Sources:
https://scholar.google.com/scholar_case?case=7353500377187054730&hl=en&as_sdt=6&as_vis=1&oi=scholarr
https://www.deadwood.com/history/infamous-deadwood/jack-mccall/
https://blackhillsvisitor.com/learn/jack-mccall-the-murder-of-wild-bill-hickok/2/
https://www.sdstate.edu/south-dakota-agricultural-heritage-museum/national-history-day-south-dakota/murder-wild-bill-hickok
Lawyer by day, amateur historian by night. Casedo's Historian in Residence has a passion for researching the people behind the cases, notable firsts, and any little tidbit of knowledge with a legal angle. In addition to her historical pursuits, Jessica Barnett also enjoys spending time with her husband, three children, three cats, dog, and toad.
Casedo is used by Academic Researchers and Students to bring together their research around a single topic in order to make sense of it. It's simple drag and drop interface makes teasing out the threads of meaning brainwork rather than and exercise in document management. Casedo is completely free to try for thirty days. If you want to find more tools and tricks for Academic Research, have a read of Academic Research – Tools and Tricks.