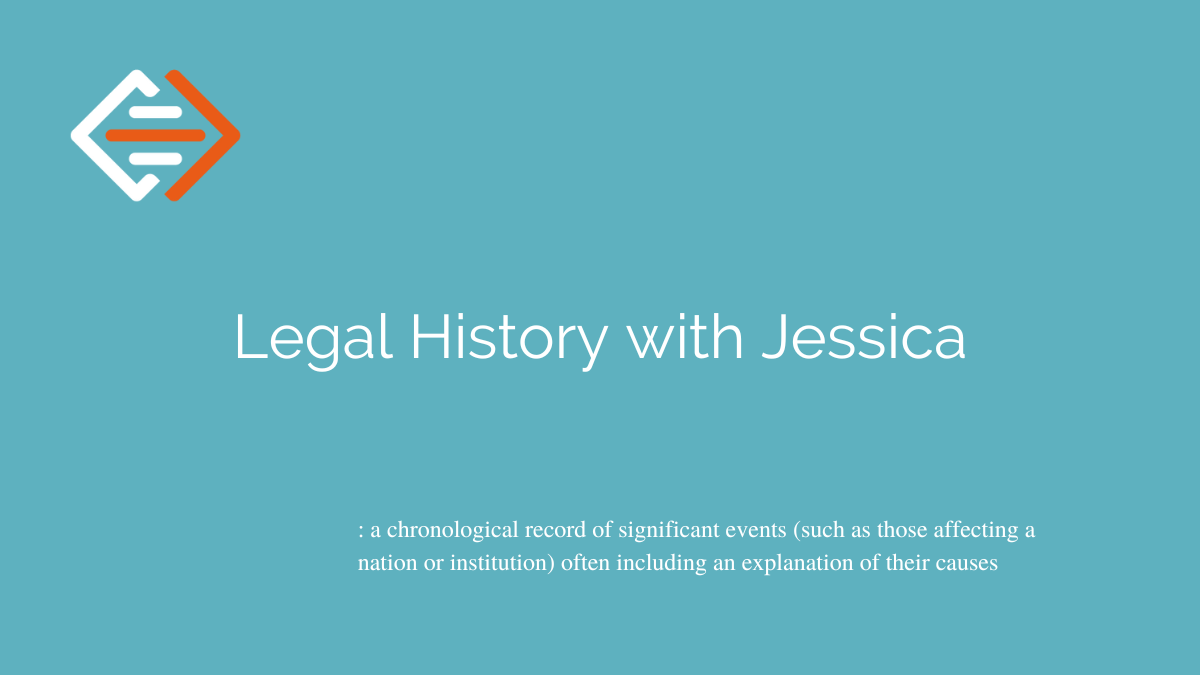 Before Rosa
On December 1, 1955, Rosa Parks, tired from a long day at work, stepped on a bus that would change history.  Her refusal to move to the rear of the bus to accommodate boarding white passengers is generally considered the spark that lit the flame of the civil rights movement.  However, Rosa's civil disobedience likely stoked a fire that had already been lit fifteen years earlier by Pauli Murray.
Anna Pauline (Pauli) Murray was born in Baltimore, Maryland, on November 20, 1910, a child of various ancestry, including white slave owners and enslaved people.  After graduating from high school in 1926, Pauli attended Hunter College and received a degree in English Literature in 1933.  Pauli worked various jobs with the National Urban League and other organizations supporting civil rights.  It was during this time that Pauli met Eleanor Roosevelt, with whom she became a lifelong friend.
In March 1940, Pauli and a friend boarded a bus in Richmond, Virginia, that was bound for North Carolina.  The seats in the back of the bus were broken, so Pauli and her friend sat closer to the front.  The bus driver asked them to move, and they politely refused and remained seated.  The bus driver called the police and the two were arrested.  The NAACP, hoping to use Pauli's arrest as a vehicle to legally challenge the constitutionality of segregated interstate travel, took interest in Pauli's case.  The prosecutor, likely realizing the implications of a constitutional challenge to the police action, did not prosecute Pauli for refusing to vacate her seat on the bus.  Rather, the prosecutor charged Pauli with disorderly conduct for alleged conduct that occurred after she was taken off of the bus.  This seemingly took the case out of the purview of the NAACP's challenge.
In 1941, Pauli began attending Howard University School of Law, where she was the only female student.  Based on her struggles with classmates and professors, Pauli coined the term "Jane Crow," an allusion to "Jim Crow," to describe not only the racism but the sexism she experienced throughout her lifetime.  Upon graduating at top of her class at Howard, Pauli was eligible to finish her law studies at Harvard University.  However, Pauli was denied admission to Harvard, despite multiple letters of support from influential political figures including President Franklin D. Roosevelt.  Pauli therefore finished her law degree at the University of California-Berkley School of Law and was admitted to the California Bar in 1945.
In 1946, Pauli was hired as California's first African-American deputy attorney general.  In 1950, Pauli wrote "States' Laws on Race and Color," a collection and critique of state segregation laws across the United States.  NAACP chief counsel (and later U.S. Supreme Court Justice) Thurgood Marshall called the book the "bible of the civil rights movement."  Pauli's work formed the basis for Marshall's argument before the United States Supreme Court in Brown v. Board of Education, 347 U.S. 483 (1954), a decision which fulfilled the terms of a bet Pauli made with her law professor during her years at Howard Law – that Plessy v. Ferguson, 163 U.S. 537 (1896), would be overturned within twenty-five years.
In 1956, Pauli published her biography, "Proud Shoes: The Story of an American Family."  Soon thereafter, she began working for the firm Paul, Weiss, Rifkin, Wharton, and Garrison, where she met Office Manager Irene "Rene" Barlow, who would become her lifelong partner.  During her time with Paul, Weiss, Rifkin, Wharton and Garrison, Pauli crossed paths with another future U.S. Supreme Court Justice, Ruth Bader Ginsburg, who interned for the firm.  In 1960, Pauli briefly left the United States to teach law in Ghana.  Upon her return, Pauli enrolled in Yale Law School, where she became the first African-American to earn a Doctor of Juridical Sciences degree.
In 1965, Pauli co-authored "Jane Crow and the Law: Sex Discrimination and Title VII," 34 Geo. L. Rev. 232 (1965) with Mary Eastwood.  The article drew comparisons between Jim Crow laws and laws that discriminated against women and formed the basis for Ruth Bader Ginsburg's argument in Reed v. Reed, 404 U.S. 71 (1971), the first case in which the United States Supreme Court recognized that the Fourteenth Amendment's Equal Protection Clause applied to gender, striking down an Idaho law prohibiting women from serving as administrators of an estate.
In 1966, Pauli was part of a group of forty-nine women who founded the National Organization for Women (NOW), a feminist organization which was, at the time, focused on the enforcement of anti-discrimination laws.  From 1968-1973, Pauli taught various courses on African-American studies and women's studies at Brandeis University.  In 1973, Pauli's partner, Rene, died of a brain tumor and Pauli stepped back from her academic career.
Pauli resurfaced as a student at the General Theological Seminary, where she received a Master of Divinity in 1976.  In 1977, Pauli became the first African-American woman to be ordained as an Episcopal priest.  Her first Eucharist was celebrated in the church where her grandmother, a child of an enslaved woman and a slave owner, was baptized.  Pauli served in the Episcopal church until her death in 1985.  Pauli and Rene are buried together in Brooklyn, New York.
Sources:
https://www.paulimurraycenter.com/
https://www.newyorker.com/magazine/2017/04/17/the-many-lives-of-pauli-murray
Lawyer by day, amateur historian by night. Casedo's Historian in Residence has a passion for researching the people behind the cases, notable firsts, and any little tidbit of knowledge with a legal angle. In addition to her historical pursuits, Jessica Barnett also enjoys spending time with her husband, three children, three cats, dog, and toad.
Casedo is used by academic researchers and law students to bring together their research around a single topic in order to make sense of it. It's a simple drag and drop interface which allows the user to treat their electronic documents like a paper record, with annotations and bookmarks while enhancing the user's ability to cross reference documents. Casedo is completely free to try for thirty days. If you want to find more tools and tricks for Academic Research, have a read of Academic Research – Tools and Tricks.