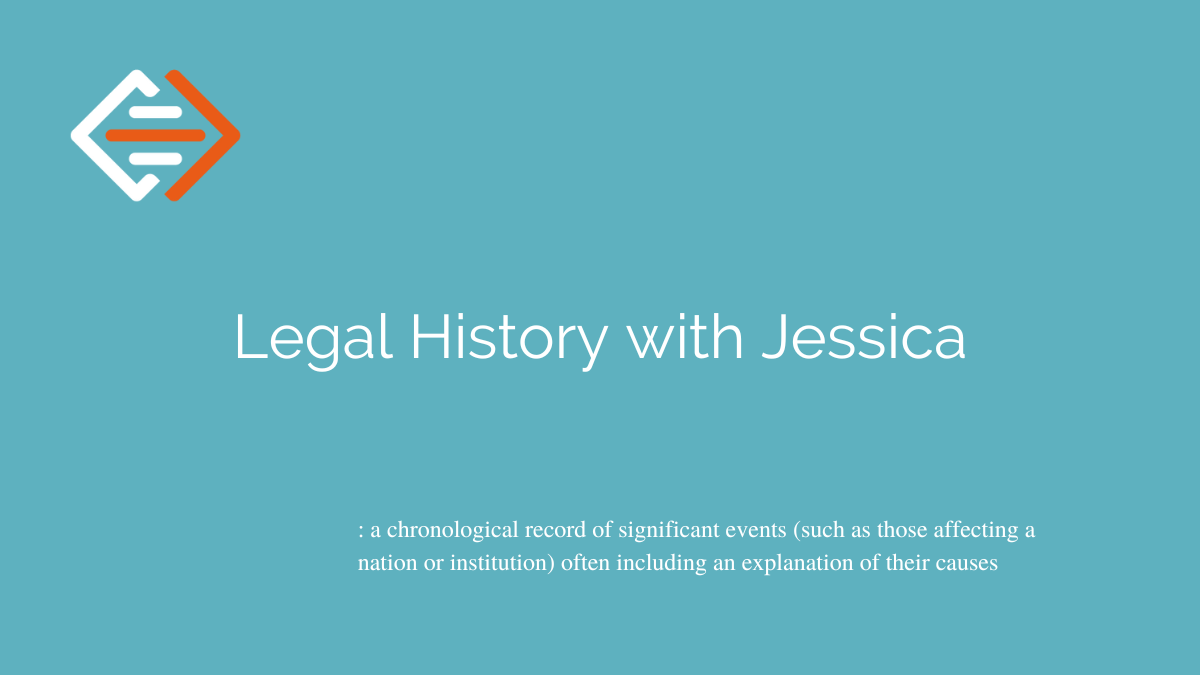 A Reluctant First
In the early 1800s, as settlers from the newly-formed United States set forth into the lands west of the original colonies, their plans of manifest destiny were delayed by the people who had called those lands their home for many generations – the indigenous peoples of North America.  Hundreds of treaties, mostly benefitting the United States government, were signed with Native American tribes in exchange for land and resources.  The tribes were promised many things and received very little.  Language barriers were a primary source of the unequal negotiations, though much of the broken promises were a result of a general dismissive attitude toward Native Americans and the sovereignty of their land.  One man who sought to bridge the gap, both linguistically and legally, between members of the Native American community and the United States government was James Lawrence McDonald.
James was born in 1801 on Choctaw land in what would become the state of Mississippi.  His mother, Molly McDonald, was a Choctaw landowner and trader; his father was a European trader.  When James was eleven years old, his mother allowed James to be adopted by Silas Dinsmoor, a local liaison between the Choctaw people and the United States government.  It was not uncommon for a Native American child to be adopted by a white person, as many Native American families did so in the hopes that their children would be educated in white institutions and return to assist their people.
After performing well under Dinsmoor's tutelage, James caught the eye of Thomas L. McKenney, the U.S. Superintendent of Indian Trade.  At McKenney's request and expense, James moved to Baltimore, Maryland, to attend a Quaker school there and to live with McKenney's family.  While McKenney was reportedly kind to James, his goal in educating James was to remove James' "savagery" and make James more "civilized."  (**these terms were used in McKenney's personal correspondence) Based on later writings, this education appears to have fostered in James both a feeling of racial self-hatred and a strong fealty to the Choctaw nations.
James received instruction from Reverend James Carnahan, who would later become president of Princeton College.  In 1818, James graduated from Carnahan's Georgetown academy and, at McKenney's urging, accepted a position with the Office of Indian Trade.  While at the Office of Indian Trade, McKenney introduced James to U.S. Secretary of War (and future Vice President) John C. Calhoun.  After observing James' academic abilities, Calhoun encouraged James to pursue further education in law, science, or theology.  However, James desired to return to Choctaw territory and live with his mother, though in one of his many letters James also indicated his fear that such a departure from "white" education would cause him to relapse into "savagism."  (**these terms were used in James' personal correspondence)
In 1821, James began to study law under Calhoun's colleague, Ohio Congressman John McLean, who would later become an Ohio Supreme Court justice.  In 1823, James was admitted to the Ohio bar, making him the first Native American lawyer in the United States.  He attempted to establish a law practice in Cincinnati, Ohio, but was unsuccessful.  Calhoun and McKenney attempted to convince James to use his legal acumen to assist the federal government in persuading the Choctaw people to leave their native lands or assimilate into white culture, but James refused and returned home.
Upon his return to Choctaw land, James was horrified to see that the smattering of white settlers he remembered from his childhood had grown into a full occupation of Choctaw territory.  The United States government failed to honor the promises made to the Choctaw as part of the 1820 Treaty of Doak's Stand, such as financial support to support Native American education, and the Choctaw had been forced off of much of the land that remained after that Treaty.
In November 1824, James, along with two other bicultural Choctaw representatives, David Folsom and Robert Cole, traveled to Washington DC with Choctaw Chiefs Apukshunnubee, Pushmataha, and Mushulatubbee to rally James' old friend Calhoun to honor the terms of the Treaty of Doak's Stand.  This mission was successful. James, Folsom, and Cole were able to negotiate not only recognition of the terms of the Treaty of Doak's Stand, but they also were able to increase the amount of governmental annuities for the Choctaw people and gain access to the cash economy, because the annuities had previously been paid in goods and not cash.  President James Monroe signed the Treaty of Washington City on January 22, 1825.Unfortunately, only Chief Mushulatubbee lived to see the fruits of the treaty.   Chief Apukshunnubee died during the journey and Chief Pushmataha contracted a fatal respiratory infection upon arrival in Washington DC.
However, the good relations between the Choctaw and the United States government were short lived.  On August 25, 1830, President Andrew Jackson demanded to meet with Choctaw leaders to discuss further annexation of Choctaw land.  James accompanied the leaders to meet with a delegation sent by President Jackson.  This time he was less successful in saving Choctaw land.  He, along with other Chotaw representatives ceded to the transfer of the remainder of Choctaw land to the United States government under the condition that the Choctaw people could become United States citizens and stay on the land.  If they chose not to become United States citizens, the Native Americans would be relocated – this relocation became known as the Trail of Tears.  On September 27, 1830, the Choctaw nation and the United States government signed the Treaty of Dancing Rabbit Creek, which would become the first removal treaty under the Indian Removal Act.
James returned to his mother's home, which was located near what is now Jackson, Mississippi.  There he allegedly fell in love with a white woman, who rebuffed his advances because of his race.  His cause and date of death are disputed, but most sources report that James committed suicide by drowning or jumping off a cliff in September or October 1831.
Sources include:
Four American Indiana Heroes You've Never Heard Of
James Lawrence McDonald – First Native American Lawyer
Lawyer by day, amateur historian by night. Casedo's Historian in Residence has a passion for researching the people behind the cases, notable firsts, and any little tidbit of knowledge with a legal angle. In addition to her historical pursuits, Jessica Barnett also enjoys spending time with her husband, three children, three cats, dog, and toad.
Casedo is used by Academic Researchers and Students to bring together their research around a single topic in order to make sense of it. It's simple drag and drop interface makes teasing out the threads of meaning brainwork rather than and exercise in document management. Casedo is completely free to try for thirty days. If you want to find more tools and tricks for Academic Research, have a read of Academic Research – Tools and Tricks.