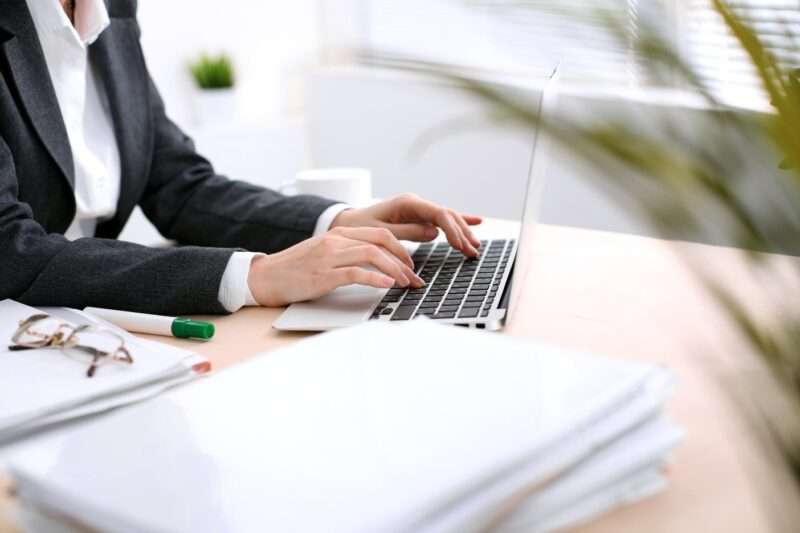 How digital case management systems improve efficiency
A new case management system could be just what your firm needs to deal with sprawling caseloads, poor document management and technical barriers to collaboration: the very things that too often stop lawyers performing at their very best.
As The Law Society found recently, progressive members of the profession are busy shaking off its dusty image; thanks in part to the rise of tech-savvy lawyers who are much more likely to embrace new and smarter ways of working.(1) Offering the promise of a paperless office, streamlined workflows and more time for clients rather than being bogged down in paperwork, a new breed of case management system features front and centre in this mini technological revolution.
So how exactly can a case management system support an efficiency drive within your firm? Here's a closer look at what's possible.
Do I need a legal case management system?
The typical case management system provides a 'one-stop-shop' for dealing with all aspects of your caseload.
Let's say you need to work on a particular matter. Instead of hunting for the paper binders, you log onto your system, navigate to the relevant digital case file and access everything you need from there. This includes correspondence and other communications, file and attendance notes, key documents and contact details for all relevant parties.
Other popular system features include automated calendaring to keep you on top of important deadlines, the ability to generate and auto-fill forms and correspondence, along with automatic time recording and billing.

Here are some of the practical ways this digitised case management approach can help you become more efficient…
Promoting the paperless office
The typical worker in a traditional office setting uses about 10,000 pieces of paper each year.(2) In law firms especially, all of those physical files take up valuable office space. Individual items can go astray or even fall into the wrong hands. And of course, there are few things more frustrating than hunting high and low for a particular form or letter: especially when you're faced with a deadline.
Modern case management systems all rely on file digitisation. This means that each and every document you need in relation to a case is made available in one central location, while any physical documents you receive are scanned and added to the system. A great case management system will also have a clear navigation and search function to help you instantly get hold of exactly the case information you need.
On average, a fifth of our time is wasted in trying to locate the information we need to do our jobs.(3) By cutting out those trips to the filing cabinet and making everything accessible with just a couple of clicks, you can dramatically reduce this major cause of inefficiency.
Making collaboration possible
In law firms, silos can be among the biggest barriers to greater efficiency. These days, most barristers, solicitors and paralegals have no objections in principle to working together on files; it's just that technical limitations can stop it from happening.
If you are trying to work together on a physical file, it can be hard to work out who's done what, thereby running the risk of task duplication. With paperless case management, team members can log in and instantly get up to speed with what's happening via the matter dashboard. This makes case management software a particularly valuable investment if you're serious about making greater use of teamwork to maximise efficiency.
Less time on forms means more time for strategy
Especially in areas such as conveyancing and corporate recovery, client matters tend to progress according to standard workflows, whereby certain forms need to be completed at set points in time. Even in more complex matters, there are still plenty of routine procedures you need to follow (standard client care letters, AML checks and interim billing, for instance).
Case management systems can help reduce the resources required for these routine, yet necessary, tasks. This includes generating standard letters at the right time, automatic field completion on official document templates and automatic time recording and billing.
Reducing your admin burden gives you more time for case strategy: you can focus on moving your caseload forward more efficiently rather than being faced with a mountain of forms to complete.
Get the most from your documents, and your time
Going paperless through a case management system can certainly help you get better organised. Featuring the latest optical character recognition (OCR) technology as standard, Casedo lets you take all of those scanned documents and turn them into a readable format. This means you can edit, annotate and search through a scanned document in the same way as a standard Word document.
For more tips on how to drive efficiency in your firm, be sure to browse our Insights hub. To discover for yourself how a rapidly growing number of chambers and law firms are transforming their approach to case management with Casedo, book a demo today or try Casedo free for 30 days.
References
Lawsociety.org.uk. (2019). Lawtech Adoption Research report – The Law Society. [online] Available at: https://www.lawsociety.org.uk/support-services/research-trends/lawtech-adoption-report/ [Accessed 4 Feb. 2020].
Smith, J. (2019). Why businesses need to go paperless now. [online] ITProPortal. Available at: https://www.itproportal.com/features/why-businesses-need-to-go-paperless-now/ [Accessed 4 Feb. 2020].
Noi, D. (2018). Do workers still waste time searching for information?. [online] Blog.xenit.eu. Available at: https://blog.xenit.eu/blog/do-workers-still-waste-time-searching-for-information [Accessed 4 Feb. 2020].