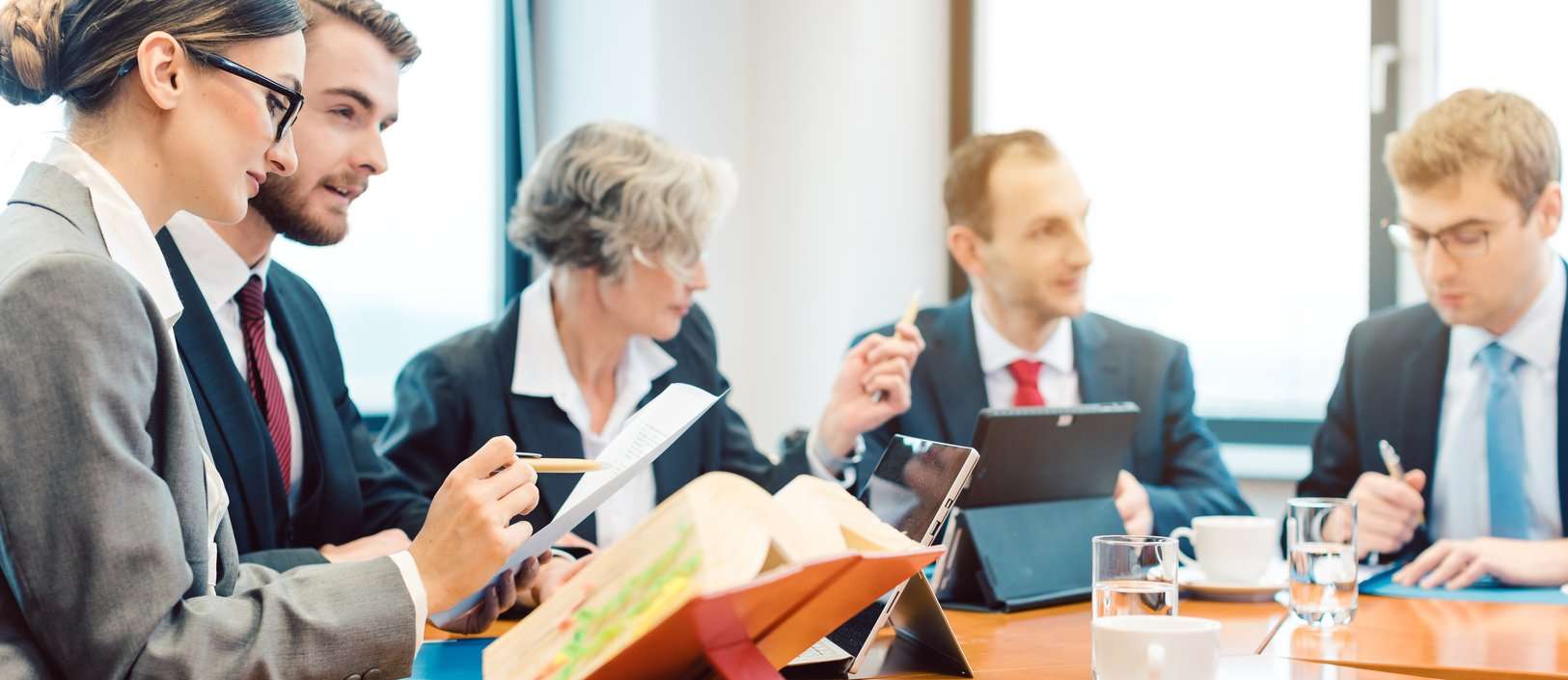 7 benefits of collaboration for lawyers
According to a study of more than one thousand companies, those organisations that actively promoted collaboration were five times more likely to be high performing. And while the legal profession has traditionally had a rather collaboration-phobic reputation, forward-thinking lawyers are now increasingly embracing smarter ways to promote teamwork. Experience on the ground suggests that firms, chambers, clients and individual lawyers are all reaping the benefits of these new ways of working.
So are you ready to make the shift towards greater collaboration? Here's a closer look at the practical benefits that a collaborative approach can bring.
1. Attract new clients
Think about the types of client you would most like to bring on board. On the commercial side, it could be growth-stage companies, along with more established businesses with a wide range of legal needs.
Now think of the ways in which those businesses operate. In all likelihood, collaboration comes as second nature to them: in fact, they may even have particular collaboration-focused methodologies in place. Lots of law firms will have the technical skills to meet their needs, but which firm will be the best fit for a long-term relationship?
Once you embrace collaboration and put in place the case management and other tools to enable it, you can then showcase this as part of your marketing. Your way of working can form part of your unique selling point: a very useful draw for attracting lucrative instructions both from ambitious businesses and (on the private client side), the individuals who work within them.
2. Get the most out of your people
Most firms have a set procedure in place for allocating new files to fee earners. So in an ideal world, at any one time, each lawyer will have enough work on to keep them busy without being snowed under.
Sometimes though, there can be a 'feast or famine' dimension to the way in which caseloads move along and new instructions come through the door. Let's say one of your fee earners happens to conclude several of her big cases all in one go, freeing up her time. Ordinarily, she would be first in line for fresh work, but it's a slow month for new instructions. In the meantime, it makes sense for her to help out with her colleagues' caseloads.
If you have a case management system with a progress dashboard, a fully digitised file complete with the ability to annotate key documents, ad hoc collaboration becomes a lot easier. Lawyers can get up to speed with unfamiliar cases very quickly. As such, there's greater scope for fee earners to jump in and assist with existing matters in those instances where they have spare capacity.
3. Boost wellbeing and performance
Working in a silo can be a lonely experience. Pressure can build, and it can be hard to ask for help when you know that your colleagues are equally busy with their own to-do lists.
Evidence suggests that if you create a collaborative culture, staff tend to be happier, more productive and more engaged. For instance, one research study showed that participants who acted collaboratively stuck at the task 64% longer than their peers who were working alone. They reported higher engagement levels, lower fatigue levels and a higher success rate.(1)
4. Open up new types of work
A big new case arrives. It will demand several of your lawyers and support staff working on it at once, possibly also with help from outside the firm.
You might ordinarily be reluctant to take on class actions and certain other labour-intensive, 'document-heavy' work. It isn't so much the technical complexity of this type of work that's putting you off, but the logistics of getting everyone working together.
However, equipped with a basic project management platform, remote access and document sharing with real-time editing capabilities, your ability to collaborate is hugely enhanced. It may even open up the possibility of taking on major, lucrative opportunities that you previously considered beyond your reach.
5. Faster turnaround and higher client satisfaction
Take a look at TrustPilot and other review sites and it becomes clear that swift, efficient handling of legal issues is one of the main drivers of positive reviews.
Collaborative working can actively help in keeping matters moving. This might involve encouraging lawyers to routinely seek input from inside the firm whenever they reach an impasse with the other side. More generally, by enhancing their ability to work as a team, you are likely to find that lawyers are able to progress matters more efficiently, thereby helping to keep satisfaction levels high — along with your review score.
6. Enhance your skillset
LinkedIn's latest Talent Trends report suggests that 94% of employees would stay with a firm longer if they were offered learning opportunities.2 To support learning and development in a legal firm setting, collaborative working offers an excellent opportunity for both lawyers and support staff to gain experience in unfamiliar areas of law. One way to do this is to get employees involved in tasks on specific files. It's a good way of exposing them to new work while under supervision, thereby helping them expand their skillset.
7. Easier recruitment
How do you attract the best talent to your firm or chambers? LinkedIn's research also reminds us that there's much more to it than the size of the salary on offer. New recruits increasingly look for evidence of a supportive culture, training and development opportunities, as well as the type of intuitive technologies that makes tasks easier to manage.(2)
We've already seen how adopting a collaborative approach and then showcasing your efforts can help attract clients. The same also goes for recruitment: by making it clear to new applicants that you actively encourage collaboration, it helps to paint a picture of a culture where they are likely to thrive and succeed.
Designed specifically for lawyers, Casedo lets you organise and manage even the most complex case bundles with ease for a single view. To discover a better way of working, book a demo of the Casedo software today. For lots more hints and tips on how lawyers can work better, explore our Insights Hub.