Casedo makes adding annotations to your e-bundle simple. In this article we'll take you through the most important annotation features in Casedo. Features include highlighting, commenting, colour tagging, bookmarking and creating two-way links between your documents.
Highlighting
With Casedo, you can use 7 different colours to highlight text in your documents and isolate key areas that you can revisit easily.
Adding highlights

1. Select the text you want to highlight.
2. From the options select the colour you want to highlight.
Removing highlights

1. Clicking on the highlighted text you want to remove (you do not need to select the whole text).
2. Selecting the option on the far right of the pop up to remove the highlight.
N.B. Is it important to note that if an imported PDF is not searchable you won't be able to highlight the text in it. This is because before scanning the PDF content is recognised as a single image. If you want to be able to highlight your text, then follow this LINK on how to use OCR in Casedo.
Take a look at the following 40 second video to see how to add and remove highlights in Casedo.
Colour tagging
With Casedo, you can categorise your work with our tagging function. This feature allows you to colour code and separate your files, documents and bookmarks that are located in your Index or your Desk Space with a variety of the colour options.
To do this simply
1. Right-click on any of the options located in your Index or your Desk Space, and you will see colour options.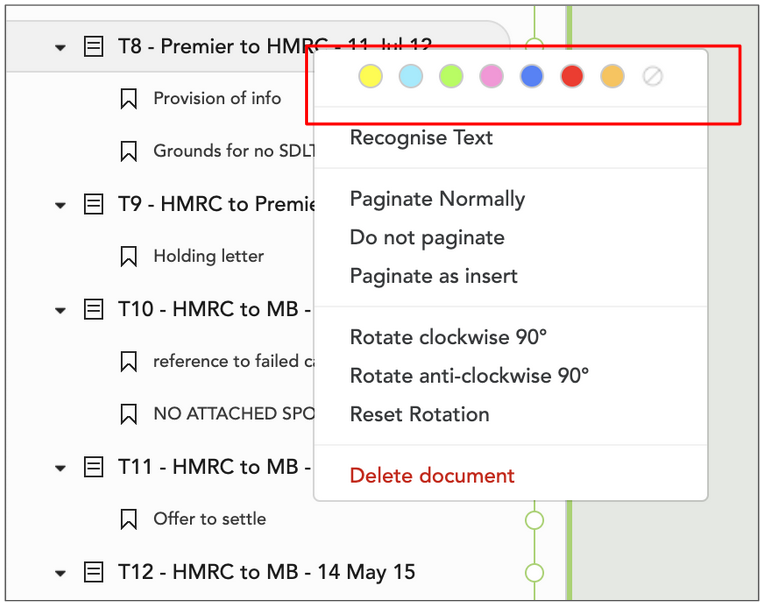 2. Select whichever colour you want for that file, document or bookmark, and click on that colour.
3. To remove the selected colour, click on the x option shown below.
You can harness this feature and adapt it to your workflow, choosing to use different colour tags for different groups of documents within your bundle.
Comments
With Casedo you can write up your thoughts and have them appear right next to the most relevant area of your documents. This is certainly supplemented by the highlighting and bookmarking function and can assist you in navigating through large files, and visiting each and every important segment when needed.
Adding a comment box

1) Select a comment box from the bottom right-hand side of the screen and drag it anywhere onto the right side of the document (Must be dropped inside the document and not outside).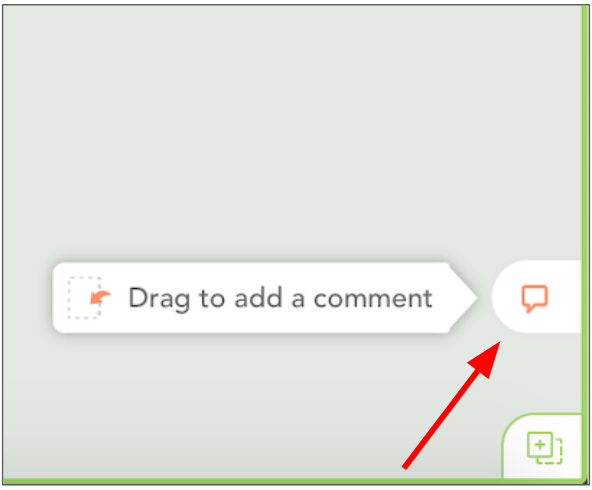 2) Insert your text inside and click anywhere outside the comment box.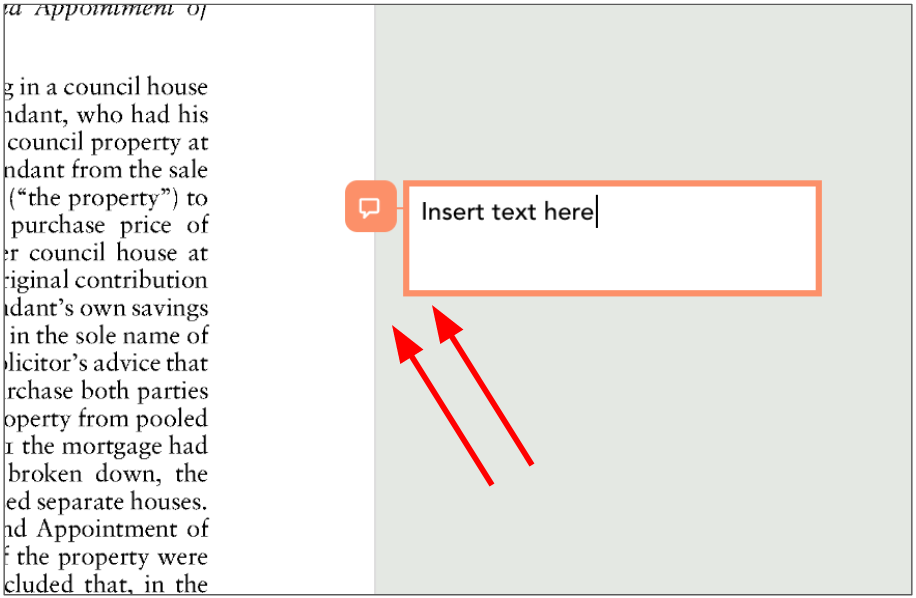 3) You can then add/remove the text whenever you wish, just double click on the comment box itself and edit as necessary
Removing a comment box

1) Simply click on the comment box and select the delete option on the bottom left of the screen.

2) You will be asked to confirm if you wish to delete if you want to continue to delete then select yes and if you have changed your mind select no.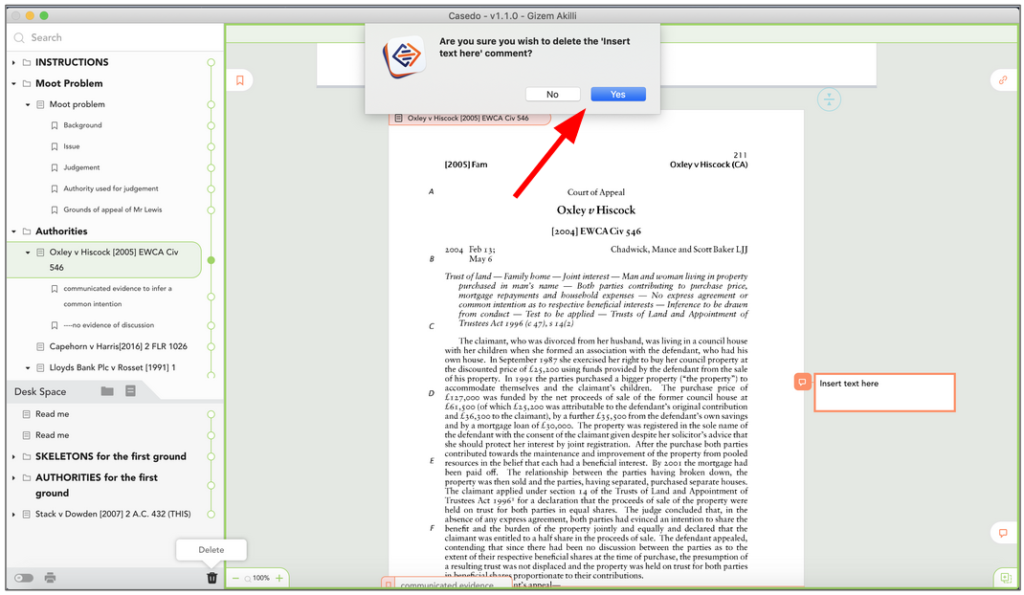 Bookmarks
With Casedo you can add bookmarks throughout your documents, and label them as you see fit. With this, you can break down files and access the key areas with ease.
Adding a bookmark
To add a bookmark, simply click on the bookmark button located on the top left of your viewer screen and drag it anywhere in the document. (You must click and drag onto the document and not outside)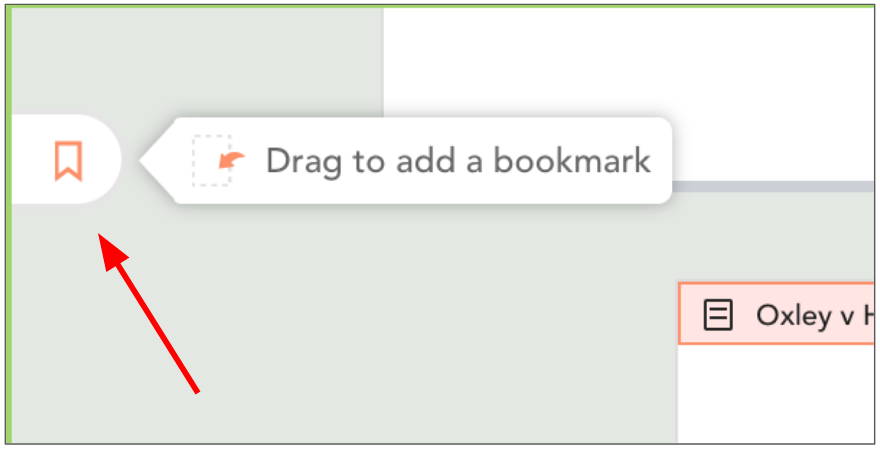 This will insert a bookmark in the specific segment of your document. Your bookmark will also appear in your Index just under the file it was created in. You can now label the bookmark and have easy access to essential areas.
Also
If you want to rename the bookmark, simply double-click the bookmark you want to change and erase the previous label.
If you want to relocate the bookmark, simply click and drag the existing bookmark. If you want to relocate it to a completely new page you will have to delete the bookmark and create a new one on your desired page.
Removing bookmarks
You can either delete the bookmarks by clicking on the bookmark tab itself and tapping on the 'Trash' icon in your Desk Space. You will be asked to confirm that you want to delete the bookmark every time, simply select 'Yes' if you wish to delete, or 'No' if you have changed your mind.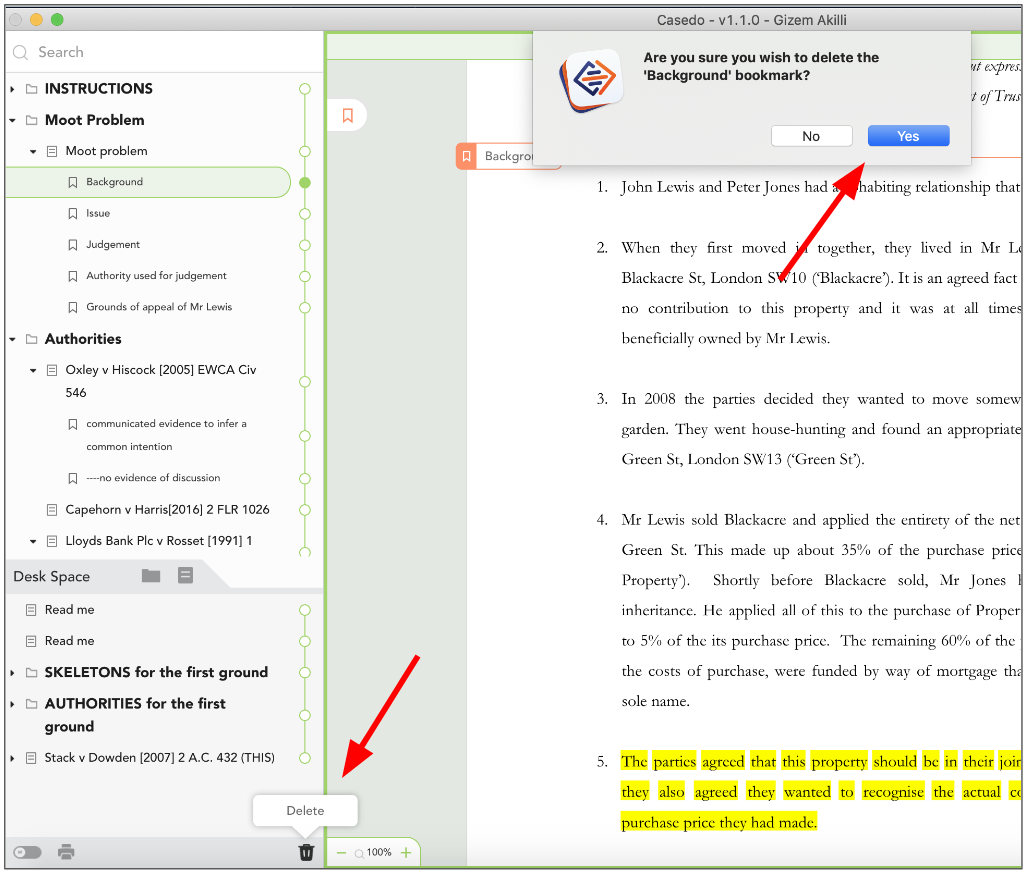 Or you can also delete your bookmarks through your Index or Desk Space. To do this, locate and right-click on the bookmark you wish to delete in your Index or Desk space.
Links
Adding Links
With Casedo, you can add links to your files to navigate your case in a time-efficient manner. Links create a cross-reference between two parts of your case.
To add links, drag the link icon located on the top right side of your screen onto the chosen place on your page. You will then see the other link appear underneath the link icon.
Completing links
To complete the created link, drag the dotted link icon that appeared after you placed the first link, place it to another part of your bundle. This will allow you to navigate to either end of the link by simply double clicking on the link created.
When you have a second viewer open, you have the option to drag links between the viewers by simply dragging the link selected and placing it on the second viewer.
Deleting Links
This short video shows you specifically how to delete both ends of links.
There are numerous support articles about annotation to be found by going to our Support Page and typing 'annotation' in the search box, or simply click here to see all the annotation-related articles we have.